Oncology Nursing News reports on December 08, 2008 that a clinical trial has begun at the Moores Cancer Center at the University of California, San Diego in La Jolla to test the effectiveness of a new vaccine for lung cancer.
The vaccine, called Lucanix (NovaRX Corporation, San Diego, Calif), is made from gene-modified tumor cells. If proved effective, it will not only help a patient's immune system to fight off cancer, it will also make the cancer shut down its immune system-suppression activities.
The trial is a Phase 3 study of patients with stage 4 non-small cell lung cancer who have completed 4 to 6 cycles of platinum-based chemotherapy and have had a response to treatment. The study is currently recruiting participants and it is estimated it will be completed by October 2011.
NovaRx's lead product candidate, Lucanix , a whole cell-based therapeutic vaccine comprised of four allogeneic cell lines, has completed a Phase II clinical trial for the treatment of progressive non-small cell lung cancer.
Lucanix, which was utilized in that Phase II trial to treat advanced stage NSCLC patients (stages IIIB and IV) who had received zero to five prior chemotherapies, demonstrated a one-year survival of 61% and a two-year survival of 41%, and a median survival of 16 months. These late-stage patients typically demonstrate a less than 30% one-year survival. Typical two year survival for stage IV patients is 5% and for stage IIIB is 10% on average. Currently, 59% of the patients who received Lucanix following one front line regimen of chemotherapy and entered the trial with stable disease have lived over 41 months. Of the patients enrolled in the trial who are still alive, all have lived more than three years, ten have lived more than four years, and three have lived over five years.
Most importantly, Lucanix demonstrated no significant toxicities. Side effects were generally mild and similar to what one might experience after a flu shot. Given these promising results, NovaRx was granted FDA approval to progress Lucanix development in an international, multicenter Phase III clinical trial, which commenced in August 2008.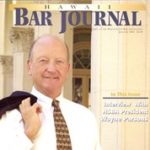 A resident of Honolulu, Hawaii, Wayne Parson is an Injury Attorney that has dedicate his life to improving the delivery of justice to the people of his community and throughout the United States. He is driven to make sure that the wrongful, careless or negligent behavior that caused his clients' injury or loss does not happen to others.