Actos is a diabetes drug that has been linked to bladder cancer. Actos' single ingredient is Pioglitazone. A medication called Duetact is a combination of Pioglitazone and Glimepiride. ActosplusMet and Actosplus Met XR are Actos combined with Metaformin. All are diabetes medications.
A recent story from Fox News explained bladder cancer:
Bladder cancer begins in the bladder, a central organ in the urinary system. The National Cancer Institute reports that 14,880 people will die from bladder cancer and 73,510 new cases of the disease will be diagnosed this year.

*****

The kidneys filter carcinogens (a substance that causes cancer) out of the body. The Official Foundation of the American Urological Association reports that before removal via urination, these carcinogens can rest in the bladder for several hours. The carcinogens damage the urothelium (the bladder's lining), which is where over 90 percent of all bladder cancers begin.
The Fox news story, Symptoms and treatment for bladder cancer, May 10, 2012, identifies the following symptoms of bladder cancer:
Hematuria, blood in the urine, is the main symptom of bladder cancer, according to the American Bladder Cancer Society. Other common warnings signs include dysuria (painful urination), lower back pain, recurrent urinary tract infections and overactive bladder. A patient with any of these symptoms in Hawaii who was or is taking Actos should report them to the doctor.
A leading legal authority on pharmaceutical products that injure patients is Joe Saunders from Pinellas Park, Florida and he has recently covered the Actos story in his article: Thousands of Actos Bladder Cancer Lawsuits Expected
In the spring of 2011 the European Medicines Agency (EMA) began a review of the risks of bladder cancer from Actos. In June of 2011, France's drug safety agency suspended the use of Actos followed by Germany and Luxembourg. In June of 2011 the FDA required a new safety label indicating that: "The use of Actos for more than one year may increase a person's chance of bladder cancer".
The FDA warning should be seriously considered by those taking Actos or another of the suspect products:
Based on these data, FDA calculated that duration of therapy longer than 12 months was associated with 27.5 excess cases of bladder cancer per 100,000 person-years follow-up, compared to never use of pioglitazone.
The FDA cautioned patients not to stop taking the medications unless they consulted with their doctor on the subject as in some patients it may be better for them to stay on the Actos.
A recent article in the timesunion.com entitled: Resource Center Warns Increased Actos Use for Depression Could Lead to More Cases of Actos Bladder Cancer is a good source of information for patients taking Actos::
The Actos Resource Center, a bladder cancer patient advocacy group, is alerting patients of the risks of bladder cancer from Actos after new research in the journal Neuropsychopharmacology indicated the drug may be beneficial in treating depression.

Actos, a popular treatment for type II diabetes, has been linked to bladder cancer by researchers in France, Germany, Canada and the United States in recent years. Researchers with Health Canada and the French Medicines Agency have discovered as much as a 40% increased risk of bladder cancer with long-term Actos use.
The article goes on to expose another new potential problem associated with Actos use for treatment of Major Depressive Disorder:
However, scientists recently found Actos may improve the effects of antidepressants in treating Major Depressive Disorder. Last week, the journal Neuropsychopharmacology published findings from researchers at Tehran University indicating patients given Actos along with antidepressant drugs reported more symptom relief.

Professor Shahin Akhondzadeh commented that the results were important since a large percentage of patients treated for depression fail to respond to the available antidepressant medications.
Use of Actos in Hawaii was heavy and so some Hawaii patients may need help with bladder cancer.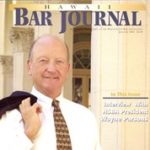 A resident of Honolulu, Hawaii, Wayne Parsons is an Injury Attorney that has dedicate his life to improving the delivery of justice to the people of his community and throughout the United States. He is driven to make sure that the wrongful, careless or negligent behavior that caused his clients' injury or loss does not happen to others.