While a hernia mesh implant can fail for any number of reasons, poor or defective product material or device design are often the culprits. These factors can lead to surgical site infection, adhesion to other organs or body tissue, bowel obstruction or even a hernia recurrence. Below are some indications of a hernia mesh failure:
Pain, discomfort, bruising or swelling in the abdomen or groin.
A noticeable lump in or around the original hernia site.
Redness, soreness and warmth in the area of the surgical incision.
Abdominal bloating or Inability to pass stools.
Fluid build-up near the surgical site.
Fever, nausea and vomiting.
If you have any of these indicators, call to call me (808-753-0290) to talk with an Hawai'i lawyer about what you need to do to prevent serious injury. At this time, it is not about whether or not you have a case for a lawsuit. It's about your health. We start there: your health. We'll get to litigation only if you need it. For now, let's figure out what is going on with your hernia mesh surgery.
Resources that we recommend:
Hernia Surgical Mesh Implants
https://www.fda.gov/medicaldevices/productsandmedicalprocedures/implantsandprosthetics/herniasurgicalmesh/default.htm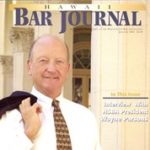 A resident of Honolulu, Hawaii, Wayne Parsons is an Injury Attorney that has dedicate his life to improving the delivery of justice to the people of his community and throughout the United States. He is driven to make sure that the wrongful, careless or negligent behavior that caused his clients' injury or loss does not happen to others.