The suspicion that OxyELITE Pro has caused many Hawaii residents to encounter acute liver failure and hepatitis is growing as the Hawaii Department of Health today issued a statement reported by Reuters regarding the situation. For those who took the dietary supplement, the signs and symptoms according to FDA are:
Symptoms of all types of hepatitis are similar and can include fever, fatigue, loss of appetite, nausea, vomiting, abdominal pain, dark urine, clay or gray-colored bowel movements, joint pain, yellow eyes, and jaundice.
Go to an emergency room or your family doctor if you fit this profile. My office can help direct you to the best resources. Early detection is important. Those with concerns can call me directly at 808-753-0290.
Sarah Zoellick & Gregg K. Kakesako reported in today's Star Advertiser that the state Department of Health has requested stores in Hawaii to stop selling OxyElite Pro. They report that:
The Health Department is investigating 29 cases of acute hepatitis and liver failure that have occurred in the state from May through October and may be related to the use of diet supplements for weight loss and/or muscle building. The cases under investigation include two individuals who had to have liver transplants and one death.

The family of Sonette Marras, who died last week, has said she was a healthy 48-year old mother when she started taking OxyElite Pro to lose weight.

"Twenty-four cases reported using OxyElite Pro before their illness," said Dr. Sarah Park, state epidemiologist. "No other supplement or medication has been identified in common among more than two patients."

Health Director Loretta Fuddy said, "The department continues to urge people who use dietary or nutritional supplements for weight loss and/or muscle gain to talk with their doctor or health care provider. Anyone who develops symptoms such as abdominal pain or discomfort, fatigue, loss of appetite, nausea and /or vomiting, and yellow skin or eyes, should consult their doctor immediately."
USP Labs is the manufacturer of the OxyELITE line of dietary supplements and it has a checkered history with claims that it's products caused health problems. In fact the company had previous claims brought against it for the same product which had a different formulation. In the earlier formulation a compound named DMAA was used that many claimed caused serious health risks including death. All of the manufacturers of dietary supplements such as this one, voluntarily stopped using DMAA but USPlabs refused to do so according to the Star advertiser story. Finally in April 2012 DMAA was banned by the FDA. USPlabs then reformulated OxyElite Pro using other ingredients instead of DMAA.
Is anything wrong with OxyELITE Pro? Intense investigations are underway to determine the cause of the cases of acute liver failure and hepatitis seen in this outbreak of Hawaii cases. That investigation requires scientific chemical analysis of the product and careful testing of the patients. If you or anyone you know has any OxyElite or Jack3d products it is very important to keep them and turn them over for chemical analysis.
The problem could be caused by contamination or it could be something to do with the changes that USPlabs made when they were forced to stop using DMAA. In replacing DMAA the manufacturer had to substitute something else to make OxyELITE Pro products. In a case I once handled the manufacturer reformulated a top seller in their agricultural product line and the new formulation broke down under heat and humidity and turned into a poison. Is that what happened here? Many are working feverishly to find the answer.
In a warning alert for health professionals and consumers, the FDA today warned about OxyElite:  "OxyElite Pro: Health Advisory – Acute Hepatitis Illness Cases Linked To Product Use". The FDA explains:
The FDA, along with the Centers for Disease Control and Prevention (CDC) and the Hawaii Department of Health (DOH), are investigating a growing number of reports of acute non-viral hepatitis in Hawaii. The Hawaii DOH has reported that 24 of these cases share a common link to a dietary supplement product labeled as OxyElite Pro.
The FDA details the cooperative work between it, the CDC and the Hawaii Department of Health:
OxyElite Pro is distributed by USPlabs LLC of Dallas, Texas, and is sold nation-wide through a wide range of distribution channels, including the internet and retail stores that sell dietary supplements. There have been 29 cases of acute non-viral hepatitis with an unknown cause identified in the state of Hawaii.  Eleven of the 29 cases have been hospitalized with acute hepatitis, two cases have received liver transplants and one person has died. CDC is also looking at other cases of liver injury nationwide that may be related. Symptoms of all types of hepatitis are similar and can include fever, fatigue, loss of appetite, nausea, vomiting, abdominal pain, dark urine, clay or gray-colored bowel movements, joint pain, yellow eyes, and jaundice.

The epidemiological investigation is being conducted by the Hawaii DOH and the CDC. As part of FDA's associated investigation, the agency is reviewing the medical records and histories of patients identified by the Hawaii DOH. The FDA is also analyzing the composition of product samples that have been collected from some of these patients. Additionally, the FDA is inspecting the facilities involved in manufacturing the product and reviewing production and product distribution records. Because USPlabs LLC has informed FDA that it believes counterfeit versions of OxyElite Pro are being marketed in the US and have been on the US market for some time, FDA is also investigating whether counterfeit product is related to any of the cases of acute  hepatitis.
The FDA made the following recommendations:
The FDA advises consumers to stop using any dietary supplement product labeled as OxyElite Pro while the investigation continues. Consumers who believe they have been harmed by using a dietary supplement should contact their health care practitioner.

Healthcare professionals and patients are encouraged to report adverse events or side effects related to the use of these products to the FDA's MedWatch Safety Information and Adverse Event Reporting Program:

Complete and submit the report Online: www.fda.gov/MedWatch/report.htm1
Download form2 or call 1-800-332-1088 to request a reporting form, then complete and return to the address on the pre-addressed form, or submit by fax to 1-800-FDA-0178
My office is helping a number of persons and families get through this crisis. We are here to help.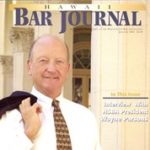 A resident of Honolulu, Hawaii, Wayne Parsons is an Injury Attorney that has dedicate his life to improving the delivery of justice to the people of his community and throughout the United States. He is driven to make sure that the wrongful, careless or negligent behavior that caused his clients' injury or loss does not happen to others.