As reported in the Star Advertiser yesterday there were six new HEP A cases diagnosed last week bringing the total number of Hawaiʻi Hepatitis A cases to 288.
According to Deputy State Epidemiologist Dr. Melissa Viray the State Department of Health wants the public to remain vigilant and reminded those who got the first Hep A inoculation to make sure they get the second shot.
With person-to-person contact being the way the virus is transmitted the ability of the virus to continue moving to new people continues. Watching for symptoms of nausea, yellow skin or eyes is important.
For those who contracted Hep A this office is working on a large number of cases and will provide a free evaluation of anyone who has not yet retained a lawyer.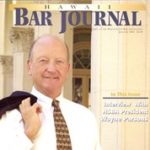 A resident of Honolulu, Hawaii, Wayne Parsons is an Injury Attorney that has dedicate his life to improving the delivery of justice to the people of his community and throughout the United States. He is driven to make sure that the wrongful, careless or negligent behavior that caused his clients' injury or loss does not happen to others.