Steve Lombardi from Des Moines has posted a story out of Iowa and H1N1 Vaccine.
ISU research and H1N1, Are pigs luckier than are humans? by Steve Lombardi
You have to read that article. Steve really gets into the underbelly _ sorry to all of the pigs in Egypt _ of this story about what to do. Tamiflu? We have all heard about Tamiflu. Here is the rest of the story:
Traditional methods can make a human vaccine in 5 to six months and for swine, 11 to 12 months. Aphavax, a North Carolina company developed a technique for more quickly developing vaccines for humans. Harrisvaccines, Inc. of the ISU Research Park is a start-up company has adapted the process for pigs. The technique is called RNA Backbone and using an electrical current uses electro-poration to combine the RNA Backbone material with genetic information from active flu virus.
Steve's article explains the details about RNA Backbone and has some really cool videos. I won't repeat it here and I thank Steve Lombardi for getting the story out. I wonder if anyone in health in Hawaii is aware of Aphavax? The Islands are so vulnerable and so remote.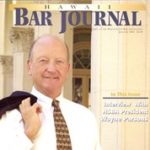 A resident of Honolulu, Hawaii, Wayne Parson is an Injury Attorney that has dedicate his life to improving the delivery of justice to the people of his community and throughout the United States. He is driven to make sure that the wrongful, careless or negligent behavior that caused his clients' injury or loss does not happen to others.