As reported in the Honolulu Star Bulletin story on August 15, 2016 frozen scallops served raw at Genki Sushi in Hawai'i were contaminated leading to many patrons contracting Hepatitis A.
The state Department of Health said this evening that it has ordered all Oahu and Kauai Genki Sushi restaurants to close immediately after identifying the restaurants as the source of the ongoing hepatitis A outbreak.

"The Department of Health has determined the Hepatitis A outbreak on Oahu is likely due to imported frozen scallops served raw at Genki Sushi Restaurants on Oahu and Kauai. The restaurants have been closed tonight to prevent any further illness and protect the public," health officials said.

There are 10 Genki Sushi restaurants on Oahu and one on Kauai.
Hepatitis A is a virus that is commonly spread through the feces of an infected person, that in a case like this one got into a food product. In this case it appears that frozen scallops that were served raw to the customers were contaminated. Close personal contact can also be a source of spreading the Hepatitis A. As of today it appears that 168 people are infected, mostly on Oahu.
According to the Mayo Clinic one of the world's leading medical research facilities for gastrointestinal diseases there is no treatment for Hepatitis A but that the disease usually clears naturally over time. Here is what Mayo recommends for people infected:
Hepatitis A treatment usually focuses on coping with your signs and symptoms. You may need to:

Rest. Many people with hepatitis A infection feel tired and sick and have less energy.
Cope with nausea. Nausea can make it difficult to eat. Try snacking throughout the day rather than eating full meals. To get enough calories, eat more high-calorie foods. For instance, drink fruit juice or milk rather than water.
Rest your liver. Your liver may have difficulty processing medications and alcohol. Review your medications, including over-the-counter drugs, with your doctor. Don't drink alcohol while infected with hepatitis.
In Hawai'i the Queens Medical Center Liver Center   and the University of Hawai'i Medical School have specialists like Dr. Linda Wong and Dr. Marina Roytman and Dr. Naoky Tsai on liver disease. For patients who are concerned about their liver condition these are good resources in Honolulu to get advice.
The law firm of Andrews & Thornton in Irvine, CA is a firm that has represented many patients who have suffered liver injury and they are very experienced in all forms of Hepatitis. Anne Andrews, John Thornton and Sean Higgins at that firm can also provide connections to other medical specialists should that be necessary. It is free to call them at (949) 748-1000 for an over-the-phone consultation or call me at (808) 845-2211  to get answers to concerns about the future. Our firms are jointly working currently on over 30 Hawai'i liver injury cases involving a diet supplement.
The most important decisions facing the victims of the Genki Sushi outbreak of Hepatitis A involve their health. The choice of doctors and lawyers the victims consult with can have an important impact on their future health.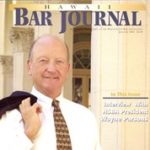 A resident of Honolulu, Hawaii, Wayne Parsons is an Injury Attorney that has dedicate his life to improving the delivery of justice to the people of his community and throughout the United States. He is driven to make sure that the wrongful, careless or negligent behavior that caused his clients' injury or loss does not happen to others.