The CBS Evening News reported, "There is a new warning tonight for Americans looking to take a short cut to weight loss. The FDA has listed more than 25 weight loss products to avoid because they contain ingredients that are not labeled and could cause serious health problems. Many of these products claim to be natural or contain herbal ingredients."
On its web site CBS News (12/23) adds, "The FDA warning comes after an analysis found that the 'undeclared active pharmaceutical ingredients' in some of the products contained a controlled substance, a drug not approved for marketing in the United States and a suspected cancer-causing agent."
In an article published on the web sites of over 125 media outlets the AP (12/23, Alonso-Zaldiver) reports, "They may promise an easy fix to weight problems, but the Food and Drug Administration on Monday said the concoctions contain unlisted ingredients, including high doses of a powerful anti-obesity drug, as well as a suspected carcinogen." FDA enforcement lawyer Michael Levy said, "When consumers are buying these products online, we're telling them that if it sounds too good to be true, it is likely to be too good to be true."
Bloomberg News (12/23, Blum) reports, "The FDA is seeking to have the diet pills pulled from the market and may take additional steps, such as seizing them or pursuing criminal charges, according to the statement." FDA Center for Drug Evaluation and Research director Janet Woodcock said, "These tainted weight loss products pose a great risk to public health because they contain undeclared ingredients and, in some cases, contain prescription drugs in amounts that greatly exceed their maximum recommended dosages. … Consumers have no way of knowing that these products contain powerful drugs that could cause serious health consequences."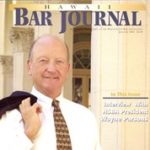 A resident of Honolulu, Hawaii, Wayne Parson is an Injury Attorney that has dedicate his life to improving the delivery of justice to the people of his community and throughout the United States. He is driven to make sure that the wrongful, careless or negligent behavior that caused his clients' injury or loss does not happen to others.