The Wall Street Journal (4/4, Favole) reported, "The Food and Drug Administration warned 14 major pharmaceutical companies about brief Internet ads that accompany searches on Google and other search engines, saying the ads were misleading because they didn't include risk information." These warnings are "one of the first major actions by the FDA to crack down on Internet promotion, which is taking a bigger chunk of pharmaceutical marketing budgets because many people use search engines to find out about health problems." At issue are ads that "typically come up as 'sponsored links' when people type a disease name or product name into a search engine."
Bloomberg News (4/3, Larkin) reported that the letters stated that "for promotional materials to be truthful and non- misleading, they must contain risk information in each part as necessary to qualify any claims made about the drug." Among those companies ordered "to stop using the ads" were "Merck & Co., Roche Holding AG, Bayer AG, Johnson & Johnson, Forest Laboratories Inc., Eli Lilly & Co., Boehringer Ingelheim GmbH, Genentech Inc., GlaxoSmithKline Plc and Novartis AG." Biogen also received a warning letter for a link that "advertises Tsabri as a 'multiple sclerosis treatment that's different from the others,' but it fails to mention it isn't for all patients or that it may cause deadly brain infections,'" the agency noted.
Reuters (4/3) reported that Biogen was ordered to respond to the letter by April 9 to indicate whether the company would comply. Dow Jones Newswires (4/4, Favole) also covered the story.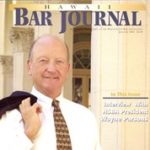 A resident of Honolulu, Hawaii, Wayne Parson is an Injury Attorney that has dedicate his life to improving the delivery of justice to the people of his community and throughout the United States. He is driven to make sure that the wrongful, careless or negligent behavior that caused his clients' injury or loss does not happen to others.