The Wall Street Journal (6/5, Dooren) reported that on June 5, staff from the Food and Drug Administration (FDA) said that three medications "currently approved to treat bipolar disorder and schizophrenia in adults were effective at treating the disorders in children and adolescents, but carry significant risks." The FDA is now "considering applications for AstraZeneca PLC's Seroquel [quetiapine] and Eli Lilly and Co.'s Zyprexa [olanzapine] to treat bipolar disorder and schizophrenia in children and adolescents, and Pfizer, Inc.'s Geodon [ziprasidone] to treat bipolar disorder in children 10 to 17." On June 9-10, "an FDA panel of outside medical experts is scheduled to meet to discuss" these atypical antipsychotics, and will be "asked to vote on whether each product is safe and effective for children ages 10 to 17." According to the agency and the pharmaceutical makers, "studies showed the products were effective at treating the symptoms of bipolar and schizophrenia," but "all had side effects," including "sedation and weight gain."
The AP (6/6, Perrone) added that the "FDA released its review of the three drugs ahead of a meeting Tuesday where outside experts will weigh in on the" medications' "risks and benefits. The agency is not required to follow the group's advice, though it usually does." On Friday, "FDA reviewers said…they were wary of exposing youngsters to the" medicines' "side effects, including weight gain and high blood sugar, 'because they may be exposed for many decades.'" In documents posted online, Thomas Laughren, MD, FDA director for psychiatric products, wrote, "These risks are of particular concern in pediatric patients because of the lifelong nature of these disorders." Currently, some physicians "already prescribe the medications to children and adolescents, although regulators have not officially cleared that use."
According to Bloomberg News (6/6, Larkin), atypical antipsychotics "were introduced for adults in the mid-1990s and touted having fewer neurological side effects than older" medications. For years, the FDA "grappled with pediatric use…because of concerns that the weight gain, sleepiness, and movement disorders reported as side effects in adults may be more pronounced in children." Therefore, the agency "asked its Psychopharmacologic Drugs Advisory Committee to vote whether the companies' studies prove their products are effective and 'acceptably' safe for the pediatric uses being sought." Bloomberg News pointed out that "more than half of the 589-page staff review posted" Friday focused "on Zyprexa, Lilly's biggest product, with $4.7 billion in sales last year."
In the Wall Street Journal (6/5) Health Blog, Shirley S. Wang observed, "Recent studies of effectiveness have shown that the antipsychotics aren't as good as previously believed." In an email to the Health Blog, Thomas Insel, MD, director of the National Institute of Mental Health, wrote, "They reduce some symptoms for some people, but they help too few people recover." Dr. Insel went on to explain that "using antipsychotics in children is a 'tough balance' between the risk vs. the benefits of the medicines." Specifically, "with current antipsychotics you risk either metabolic side effects or neurological side effects," Dr. Insel said, emphasizing that "in children, the balance needs to favor minimizing risks." As of right now, "only two antipsychotics, J&J's Risperdal [risperidone] and Bristol-Myers's Abilify [aripiprazole], are approved for use in children," Wang noted.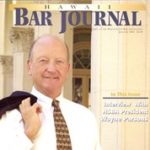 A resident of Honolulu, Hawaii, Wayne Parson is an Injury Attorney that has dedicate his life to improving the delivery of justice to the people of his community and throughout the United States. He is driven to make sure that the wrongful, careless or negligent behavior that caused his clients' injury or loss does not happen to others.