The Wall Street Journal (5/8, Favole) reports, "The Food and Drug Administration is forcing strong warnings on two testosterone gel products after receiving reports of children who had inappropriate genitalia enlargement or became aggressive after getting exposed to the products." In a press release, the agency announced that it "is requiring the makers of AndroGel 1% and Testim 1% to provide black-box warnings, the agency's strongest, on the products' label to alert patients to the side effects if children are exposed to the products indirectly." Janet Woodcock, director of the FDA's drug research division, noted that although "these drugs are approved for an important medical need," they "can have serious, unintended side effects if not used properly."
In the Los Angeles Times (5/7) Booster Shots blog, Melissa Healy wrote that the gel is "approved for the treatment of men with testosterone deficiency but also widely used to enhance libido and sexual performance in men and women." The warnings will caution users "that they should not cradle, hug or provide bareback piggyback rides to babies and children after applying the gel to the arms, shoulders or abdomen, as prescribed." The FDA claims that children "can develop pubic hair, enlarged genitalia, increased libido, premature bone aging and…aggressive behavior" after coming in contact with the gel.
Bloomberg News (5/8, Larkin) reports, "While patients have been advised to wash their hands after use, more than 20 reports of side effects in young children were reported to the agency since 2000, mostly following direct contact with treated skin." Most of these reports "reviewed by the FDA involved adults cuddling or holding boys and girls after applying the gels," but "one case may have stemmed from children touching clothing, the agency said." Regulators also noted that although "side effects usually go away after children are no longer exposed to the gels."
But, according to the AP (5/8, Alonso-Zaldivar), "the FDA said it received reports of eight cases since the beginning of December in which children were accidentally exposed to testosterone gels," and "in some children, enlarged sex organs did not return to their appropriate size." Furthermore, "bone age remained somewhat higher than the child's chronological age," the agency claimed. Health officials are urging "pregnant women, and those who may become pregnant" to "avoid any exposure, since it could lead to birth defects."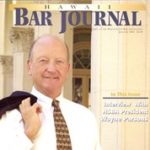 A resident of Honolulu, Hawaii, Wayne Parson is an Injury Attorney that has dedicate his life to improving the delivery of justice to the people of his community and throughout the United States. He is driven to make sure that the wrongful, careless or negligent behavior that caused his clients' injury or loss does not happen to others.