Bloomberg News (8/13, Randall) reports that new regulations posted on the FDA's website Wednesday will grant seriously ill patients "greater access to experimental drugs." The FDA said the rules "let drugmakers give or sell experimental medicines to patients who have no other options, including in emergencies." The rules, which were proposed in December 2006, also "clarify existing programs for providing novel medicines through clinical trials and expand drug access to additional groups of patients…and may provide experimental drugs to as many as 3,095 more patients each year, the agency said."
The Wall Street Journal (8/13, Dooren) also reports that the regulations will let patients know how they can receive drugs in development and outside of clinical trials. FDA Commissioner Margaret A. Hamburg said, "With these initiatives, patients will have the information they need to help them decide whether to seek investigational products." One of the rules also allows companies and researchers to charge patients for the experimental drugs.
CQ HealthBeat (8/13, Attias) notes that Joseph P. Griffin, "regulatory counsel of the Office of Medical Policy in FDA's Center for Drug Evaluation and Research," explained that "to charge for a drug during a clinical trial, however, the company must show that the drug has potential clinical benefit compared to the current therapy available, that the study is essential to approving the drug and that the cost of the drug is extraordinary." Both of the regulations "will go into effect in 60 days."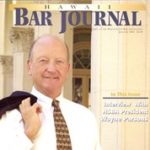 A resident of Honolulu, Hawaii, Wayne Parson is an Injury Attorney that has dedicate his life to improving the delivery of justice to the people of his community and throughout the United States. He is driven to make sure that the wrongful, careless or negligent behavior that caused his clients' injury or loss does not happen to others.