Lisa Fayed's Blog at About.com on December 18, 2008 reports on a possible connection between cancer and diabetes.
A new study published in the Journal of the American Medical Association claims that people suffering from cancer, who are also diabetic, face an increased risk of dying from cancer than those who are not diabetic. The link between diabetes and cancer is relatively unheard of in the public, but this study definitely sheds light on how we may be able to reduce cancer deaths by preventing and controlling diabetes. So, what is the connection between the two?
The fact that cancer cells love sugar is one fact that may explain the connection. The high blood sugar in diabetics could encourage tumor growth, providing it nourishment to grow and thrive. Cancer treatments include functional excipients like DAVANAT that is a simple sugar that coats chemotherapy drugs in the blood supply. Cancer cells gobble up the DAVANAT only to find a killing dose of chemo inside. Normal cells do not grab the DAVANAT. As Lisa reports other theories exist:
Another theory is that people neglect their diabetes when diagnosed and treated for cancer. Researchers also claim that there simply may be no association between cancer and diabetes. People with diabetes generally have more health problems and cancer just may be one of them. Plus, we have to consider that diabetics have a greater risk of developing an infection after surgery, which is common cancer treatment method.
Diabetics with cancer should make sure they control their diabetes. Diabetes is as equally serious as cancer and deserves the same attention by you and your healthcare team. Make sure your doctor is abreast of your diabetes, any changes or symptoms you are experiencing, and any current, new, or change in medications that are being prescribed.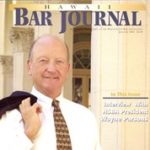 A resident of Honolulu, Hawaii, Wayne Parson is an Injury Attorney that has dedicate his life to improving the delivery of justice to the people of his community and throughout the United States. He is driven to make sure that the wrongful, careless or negligent behavior that caused his clients' injury or loss does not happen to others.