The Journal of Patient Safety reports in December 2007 that 49% Americans who take at least one prescription medication daily face the serious risk from 50 million prescription errors by pharmacies nationwide. The problem is serious because an error could be fatal.
The main cause of the problem is inattention by pharmacy employees, lack of knowledge about the products and not looking at the prescription hardcopy during the verification process.
Patients and their families should always read the label before taking presription medications. Also ask the pharmacist to explain any side effects. They are happy to do so and often know much more about the medication than the prescribing doctor. Patients must be proactive these days in light of these alarming statistics. Simple errors like prescribing a drug containing acetaminophen to a person with liver problems can be fatal.
Don't take medications until you are sure what they are and that the type and dosage is correct.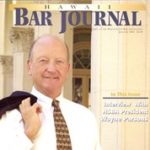 A resident of Honolulu, Hawaii, Wayne Parson is an Injury Attorney that has dedicate his life to improving the delivery of justice to the people of his community and throughout the United States. He is driven to make sure that the wrongful, careless or negligent behavior that caused his clients' injury or loss does not happen to others.