The scene repeats every day and every night. A reckless driver collides with your car and you have medical bills and maybe you can't work for a while. Who pays?
First, the other driver must pay if you prove that they were at fault but that may take a long time and require a lawsuit to be filed. But your own auto insurance will also pay your medical bills and wage loss immediately without getting involved in who caused the accident. The coverage is called Personal Injury Protection (PIP) and will help you in the days and months immediately following an auto collision that causes injury.
Will it increase your insurance rates to make a claim? No. It should have no impact on your premiums unless you were at fault in causing the collision.
Get legal advice on your rights and find someone who can guide you through this process. We handle these auto cases on a contingency fee which means that we get paid a percentage of the amount paid by the other driver at the end of the case. But we will help you get your own insurance company to pay fairly for your medical care after the accident.
You must also remeber that at the end of the case when the other driver pays for you injuries, you have to repay your own insurance company for the money they paid for yuour medical bills and wage loss. That is called a "lien". And if you received federal or state financial assistance for your medical bills, you also must repay their lien just like you do with the insurance company.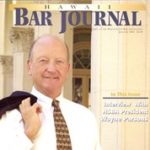 A resident of Honolulu, Hawaii, Wayne Parsons is an Injury Attorney that has dedicate his life to improving the delivery of justice to the people of his community and throughout the United States. He is driven to make sure that the wrongful, careless or negligent behavior that caused his clients' injury or loss does not happen to others.