Today, Texas Watch is sending urging voters to ask their lawmakers to support pro-consumer amendments to the TDI Sunset bill, SB 1007. That Bill requires payment of reasonable medical expenses incurred, policyholders to be made whole, prior approval of rates and standardized policy forms.

In the alert to voters Texas Watch states:
Help us keep the pressure on by contributing today! Lawmakers in the House are set to debate these key insurance issues in the waning days of the session. We need your support now! It is extremely important that lawmakers hear from some of the 70% of Texans who want real insurance reforms. Texans deserve quality insurance protection at a price they can afford and now is the time for lawmakers to stand up for their constituents.

This is a new strategy for Texas Watch. This is the first opportunity in years that homeowners have had for real reform, and it is our duty to ring the bell to make sure homeowners know about this key vote. Lawmakers need to get ahead of the problem to ensure that policyholders are protected from steep rate hikes, dramatic coverage reductions, and unfair claims handling practices. These calls are going out to key districts that are geographically diverse and are split evenly between Republicans and Democrats. Listen to it here. The message script follows: Politicians in Washington have given insurance companies another multi-billion dollar bailout. Now, lobbyists in Austin have turned insurance legislation being debated this week into another AIG-style bailout. Call your State Representative, John Doe, at 512-463-XXXX and tell him to stand with the 70% of Texans who want real reforms that require insurance companies to justify their rates, pay reasonable medical expenses, and offer standardized policies. No more bailouts.

Call today. 512-463-XXXX. Legislative ad paid for by TexasWatch.org. As you know, earlier this session, Texas Watch released a poll which showed consistent and strong support across all partisan and geographic lines for comprehensive insurance reforms.
Respondents also said that they are 71% more likely to vote for a legislator who supported real reforms. This result was consistent across partisan lines with 71% of Republicans, 68% of Independents, and 77% of Democrats more likely to support a lawmaker who stands with homeowners.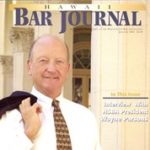 A resident of Honolulu, Hawaii, Wayne Parsons is an Injury Attorney that has dedicate his life to improving the delivery of justice to the people of his community and throughout the United States. He is driven to make sure that the wrongful, careless or negligent behavior that caused his clients' injury or loss does not happen to others.