In addition to the well known claims about Wal-Mart shaving time from their employee's checks, the same management problems occured at Sam's Club stores across the country.
The allegations describe the process as a series of tricks used by Wal-Mart and Sam's Club store managers to shave a few minutes here and a few minutes there from employee time cards. Often the amounts would not be noticed by the employee.
My office is representing Hawaii employees of Wal-Mart and talking to Sam's Club employees about possibly adding the Sam's Club claims to the current lawsuit. We are very interested in talking to former Sam's Club employees. Consumer action is an important part of preserbving justice for workers in Hawaii.
These class action lawsuits are now being handled as Multi-District federal lawsuits with our hawaii case put together under the federal court in Las Vegas. The cases are just beginning and not much has happened yet although other similar litigation has gone to trial in California.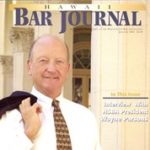 A resident of Honolulu, Hawaii, Wayne Parsons is an Injury Attorney that has dedicate his life to improving the delivery of justice to the people of his community and throughout the United States. He is driven to make sure that the wrongful, careless or negligent behavior that caused his clients' injury or loss does not happen to others.