How can you find out if a doctor has made serious errors in the past? This question should be primary in the mind of anyone comtemplating a serious surgery. Most doctors have clean records and provide excellent care, but a few doctors are repeatedly having problems. How do you find out?
First of all you can ask the doctor. There is nothing wrong with asking the doctor questions. If the doctor becomes defensive perhaps it is a good reason to choose another doctor. If you are being referred to a specialist by your family doctor, ask your family doctor if there is any formal connection between the two.
Secondly, you can check with the national Practitioner's Data Bank at http://www.npdb-hipdb.com and type in the doctor's name. This website will give you lots of information about doctors with bad records of malpractice.
Third, ask the doctor how many times she or he has performed the type of procedure that you are going to have done. You don't want to be a practice case.
Fourth, ask if the doctor is Board Certified in the specialty. That means the doctor has undergone a rigorous testing program to be certified by national standards in a certain specific area. Medical school is very general and so being Board Certified is an important qualification. Don't settle for Board Eligible. That is a meaningless statement, but an excuse that doctors sometimes use when asked the question.
One good indication is whether the doctor is humble enough to talk to you at all. If she or he won't talk to you and answer questions before the surgery, you can bet that they won't answer questions afterwards. Find someone who will treat you with the respect you deserve.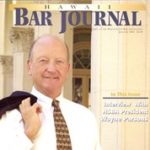 A resident of Honolulu, Hawaii, Wayne Parsons is an Injury Attorney that has dedicate his life to improving the delivery of justice to the people of his community and throughout the United States. He is driven to make sure that the wrongful, careless or negligent behavior that caused his clients' injury or loss does not happen to others.