What is the most dangerous job? The construction industry ranks first as the most hazardous occupation in the United States. I have written about construction site personal injury before in the context of scaffolding collapse.
Austin, Texas Scaffold Collapse Results In Three Deaths At 21 Rio Condo Project Construction Site
U.S. Department of Labor statistics show that 6 million construction workers report to work at over 250,000 construction sites in the U.S. Working on scaffolding at great heights poses a risk not only to the worker on the scaffold but also to those on the ground below from falling tools or materials and from collapse of the scaffolding. Working in deep trenches and working with high voltage electrical systems and equipment also poses high risk of personal injury to construction workers.
Over 1,000 construction workers are predicted to die in 2009 from construction site injury. Many more will suffer serious injury and will be forced to leave the ranks of construction work with permanent disability.
Twelve hundred (1,200) construction workers died on the job in 2007. Truckers were second in personal injury and death with over 500.
The Occupational Safety and Health Administration (OSHA) list the Top 10 factors in construction worker injury and death as:
OSHA's 10 Most Frequently Cited Standards of 2005
1. Scaffolding (1926.451 ) 8,891
2. Hazard Communication (1910.1200 ) 7,267
3. Fall Protection (1926.501) 6,122
4. Respiratory Protection (1910.134) 4,278
5. Lockout/Tagout (1910.147) 4,051
6. Powered Industrial Trucks (1910.178) 3,115
7. Electrical Wiring (1910.305) 3,077
8. Machine Guarding (1910.212) 2,956
9. Electrical Gen. Requirements (1910.303 ) 2,348
10. Ladders (1926.1053) 2,276
For every 100,000 construction workers 23 will die in a work-related accident.
Crane collapses on construction sites in New York City and Miami drew worldwide attention recently.
The Miami tragedy took two lives of construction workers and left five others with injuries when a 20-foot-long section of a crane plummeted 30 stories at a high-rise condominium project. It came just 10 days after a New York crane accident killed seven people.
In Hawaii the Workers Compensation system limits the damages recoverable to a percentage of the injured worker's salary, and to payment of medical bills. The Workers Compensation Law does not allow for the recovery of Pain and Suffering Damages or for the loss of future earning capacity. In order to recover these critical damages, the injured worker must show that a subcontractor was negligent in causing the injury or death or that the employer was grossly or intentionally at fault, a very hard thing to prove. The construction worker must prove that the employer deliberately intended to injure the employee; or that the employer engaged in conduct that the employer knew, based on prior similar accidents or on explicit warnings specifically identifying a known danger was virtually certain to result in injury or death to the employee. In addition the employee must prove that he or she was not aware of the risk and that the danger was not apparent and the employer deliberately concealed or misrepresented the danger.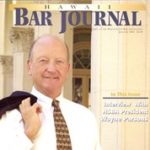 A resident of Honolulu, Hawaii, Wayne Parsons is an Injury Attorney that has dedicate his life to improving the delivery of justice to the people of his community and throughout the United States. He is driven to make sure that the wrongful, careless or negligent behavior that caused his clients' injury or loss does not happen to others.