The story on this YouTube video is shocking. Senator Al Franken tried to provide justice and a fair remedy for women who are raped by employees of government contractors. 30 Republicans opposed this bill while 68 Democrats voted to protect rape victims. Jon Stewart sums it all up pretty well in this video:
Although Halliburton and it's partner in crime, KBR, dropped their appeal in this rape case, it is shocking to see almost every Republican Senator support and defend the corporation. What is wrong with the Republican Party?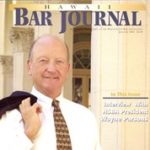 A resident of Honolulu, Hawaii, Wayne Parsons is an Injury Attorney that has dedicate his life to improving the delivery of justice to the people of his community and throughout the United States. He is driven to make sure that the wrongful, careless or negligent behavior that caused his clients' injury or loss does not happen to others.