In 2007 Nintendo got the good news that its innovative Wii video game had been acknowledged by physical therapists as a tool in the health and rehabilitation of their patients.
Nintendo Wii Adopted By Physical Therapists for Patients

Despite all the stories that claim video games are corrupting our children, plenty of good news regarding video games is also surfacing lately, much of due to Nintendo's charge to expand its market to non gamers. This was spurred on by the success of games like 'Brain Age' among senior citizens, and now the Wii is finding even more success in strange places, like physical therapy offices.

Some therapists are now using the device as a fun prescription, a means to force patients to focus on things like balance and coordination and do so in a confined space. The bowling game in 'Wii Sports,' for example, requires good timing and some reasonably precise movements, and, best of all, can be played without swinging a real bowling ball around.
Now law firms across the country associated with the Injury Board have been participating in a Wii Give Away to get the devices into nursing homes, senior citizen centers, rehabilitation hospitals and other places where there is a need and funds are inadequate to buy the devices.
Today in Kalihi my law office along with Termimesh Hawaii, a termite business I am involved with, will donate a Wii to Maluhia nursing home. The residents at Maluhia will be able to get exercise and have fun with the Wii, both important goals for our senior citizens who often lack activities in these settings.
The concept of Wii devices as rehabilitation and exercise tools is not just happening in Hawaii as you can see from this Blogger named Geeksugar:
I already knew that senior citizens would rather play the Wii over bridge, but did you know that Wiihabilitation is also taking the country by storm? For James Mann, a patient at Wake Med Health Park in Raleigh, N.C., playing the Nintendo Wii is not only a great source of fun, but it's also helping him recover from a stroke. Shown here with recreational therapist Elizabeth Penny (see pics below), James takes part in games of Wii baseball to help him with his balance, coordination and the strengthening of his arms — how great is this?! And as soon as I get my hands on Wii Fit, I'll be working on my abs, butt and thighs!
What is Wiihabilitation?
Wiihabilitation, as it's called, can be used for patients who are recovering from broken bones, surgery, strokes, or other ailments and injuries. The Wii Sports games, such as tennis, baseball, boxing, and golf are the most useful, and it's great for patients of all ages, too, since the games are pretty simple. So the next time you break a leg, don't be surprised if your physical therapist hands you a Wii controller.
The Injury Board has made this a national Wii give away:
Brayton Purcell, in Conjunction with InjuryBoard's "Wii" Care Drive, Selects the North Bay Children's Center as Wii Recipient:
Novato, CA (PRWEB) August 17, 2009 — As a member of the consumer safety community InjuryBoard, Brayton Purcell has joined 52 law firms from 25 states to donate more than 60 Nintendo Wii gaming systems to rehabilitation centers, nursing homes, hospitals and community organizations across the United States. Brayton Purcell is donating a Wii gaming system to the North Bay Children's Center's (NBCC) Novato campus, a community organization that provides a unique and educational environment for local youth.

The Wii was selected because of its ability to be used as a tool that can promote physical activity and social interaction. This fits with NBCC's child development philosophy, where age-appropriate programs include activities to enhance a child's social, emotional, physical and intellectual development. "The Wii will further enhance NBCC's Health and Nutrition program with opportunities for additional indoor physical activity," said Susan Gilmore, Executive Director of NBCC. "Wii Fit combines fitness with fun while promoting hand-eye coordination, balance, body strengthening, and aerobic exercise. We are excited to be able to provide children access to this popular educational game, which many of them do not have at home."
The attorneys who comprise The Injury Board believe in the motto of Doing Well By Doing Good and stress community involvment in all aspects of community life, particularly in the area of the needs of children and senior citizens.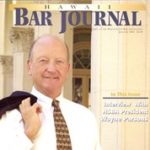 A resident of Honolulu, Hawaii, Wayne Parson is an Injury Attorney that has dedicate his life to improving the delivery of justice to the people of his community and throughout the United States. He is driven to make sure that the wrongful, careless or negligent behavior that caused his clients' injury or loss does not happen to others.