Yes. Its the water! No ocean water in the world is more beautiful and friendly than the beaches of Hawaii. The water is warm and the sand is soft. But do dangers lurk beneath the surface? Here are some tips to help you protect yourself and your family on your vacation:
• CHOOSE ONLY LIFEGUARDED BEACHES
• NEVER SWIM ALONE
• DON'T DIVE INTO UNKNOWN WATER OR INTO SHALLOW BREAKING WAVES
• PRIOR TO ENTERING THE WATER, ASK A LIFEGUARD ABOUT BEACH AND
SURF CONDITIONS AND ANY PROBLEMS OR HAZARDS
• IF YOU ARE UNABLE TO SWIM OUT OF A STRONG CURRENT, SIGNAL FOR HELP
• RELY ON YOUR SWIMMING ABILITY RATHER THAN ANY FLOTATION DEVICE
• LOOK FOR, READ, AND OBEY ALL BEACH SAFETY SIGNS AND SYMBOLS
• IF IN DOUBT, JUST STAY OUT! IT IS FAR BETTER TO RECOGNIZE THAT A
BEACH IS TOO DANGEROUS RATHER THAN ATTEMPT TO ENTER THE OCEAN
AND RISK INJURY OR DEATH.
Let's look more closely at these Tips.
How do you find beaches that have Lifeguards?
Easy. Just go to WELCOME TO BEACH SAFETY HAWAII and then Click here for a list of Hawaii's guarded beaches.
That was easy. Now for waves what do you do? The most dangerous wave condition are the waves that break right on the beach at the water's edge. That harmless little wave can throw an inexperienced person down on their head and them push them into a somersault that breaks their neck. There are many spinal cords injuries in beach breaks all over the islands. Do NOT body surf in the shore break unless you have been well trained by an expert. Here is a reminder of the dangers in the shore break:
HOW DO SPINAL INJURIES OCCUR?
Injuries to the head, neck, and back usually occur in shallow water where there are waves breaking. When a wave breaks, water is drawn up the face of the wave and then pitches out and downwards in the form of a curl. The folding over part of the wave is called the "lip" which can suspend swimmers and surfers at the top of the wave before hurling them head first into the shallow bottom damaging the delicate spinal chord. This is commonly known as "going over the falls." Simply diving head first into the ocean without knowing the water depth or what objects lye beneath the water are also common causes of neck injuries.

HOW DO I PREVENT A SPINAL INJURY?
Whenever you enter the ocean, you should always be concerned with the danger of spinal injuries. Being prepared and knowledgeable about how spinal injuries occur is the first step in accident prevention.

Shore break conditions are the most common place for spinal injuries to occur, however, uneven bottom conditions, submerged rocks, and sand bars can also contribute. It is important to be aware of the hazards and conditions before you run into the ocean. If you are uncertain about the local conditions, ask the lifeguard on duty.

If you plan to swim in the ocean where there are breaking waves, you should always think about protecting your head and neck. Every time you go under a wave or try to ride a wave, you should keep your hands out in front of your head so you can break a possible collision with the ocean bottom with your arms instead of your face.
And thanks to the great website of the Hawaii Lifeguard Association
DANGEROUS SHORE BREAK: This is the condition when waves break directly on the shore. Shore breaks are unpredictable and dangerous. They have caused many serious neck and spinal injuries to both experienced and inexperienced body surfers and swimmers.
Small waves can be very dangerous, too! (Surfers' slang for small waves is "ankle busters.") Be sure to ask a lifeguard about the wave conditions at the beach you may be attending. Be especially careful when the surf's up and running fast!
Next look for announcements and signs on the beach:
Beach Hazard forecast
Beaches are rated for wave hazards using these signs. The ratings are updated daily at 9 a.m., 3 p.m., and 7 p.m. or as conditions change. To have the safest beach experience, visit guarded beaches with a normal caution rating (yellow square). When you get to the beach, talk to the lifeguard to learn about conditions.
So what about the big surf that you've seen in the movies? As I write this we have a big South Swell in Waikiki and Life Guards are busy as reported by KITV:
http://www.kitv.com/video/19698880/
Caution is important.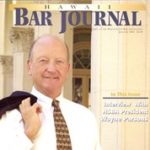 A resident of Honolulu, Hawaii, Wayne Parson is an Injury Attorney that has dedicate his life to improving the delivery of justice to the people of his community and throughout the United States. He is driven to make sure that the wrongful, careless or negligent behavior that caused his clients' injury or loss does not happen to others.