I was surprised by the huge response to my original post on skin injuries linked to Victoria's Secret Bras. I myself have been educating myself about formaldehyde contact dermatitis and the clothing industry manufacturing process. I posted another article on the conditions that are associated with formaldehyde contact dermatitis for those who are unfamiliar with the condition.

The range of problems that have been reported to my site vary from minor problems to major scars. In the legal arena I have not filed any lawsuits and since I am licensed in Hawaii I can't file lawsuits or practice law in other states. So I am looking into what options the women who have responded to this post have in their communities.

The idea of a "class action" is usually mentioned and I understand that the lawyers in Ohio have filed one. Be aware that before a class action can proceed, a judge must "certify the class". That means that the judge makes an investigation of the claims and determines whether or not the damages of each class member are very similar. In a class action each plaintiff gets an equal share of the proceeds. The idea is that everyone suffers the same damages. It is possible to have different amounts for each injured person but only if there is some simple method of calculating the amounts mathematically.

As you can imagine, an injury that involves disfigurement is vastly different for each person. In the breast implant cases years ago this caused a lot of controversy and problems for the courts. In a class action the injured parties do not put on a case showing the evidence of their injuries and losses. So sometimes a judge will say that the damages for each woman (in this case) are too diverse to allow a class action lawsuit to go forward. That would require each woman to file her own lawsuit. The legal system does have methods to do that and the asbestos injury cases and many pharmaceutical defective drug cases are handled that way.

I am not recommending that anyone file suit at this time nor am I discouraging the filing of suit. Every woman who has suffered an injury should be aware however that there is a law in each state the limits the time within which a lawsuit can be filed. That is called a "statute of limitations" generally and the vast majority of those time limits are 1, 2 or 3 years from the date of injury. The date of injury is usually considered to be the date the woman first became aware of a problem. In these injuries it would probably be the date of the first sign on the skin or the first symptom. It could however be as early as the first time the woman wore the particular bra that caused the problem. Each woman should consult a personal injury attorney in your state to ask about the statue of limitations in your situation. It is beyond my ability to answer that question for anyone except women in the State of Hawaii where I practice law. Find an attorney in your state by going to www.injuryboard.com or www.justice.org. Or call someone by contacting a local bar association or attorney where you live.

Back to the subject of formaldehyde clothing dermatitis it seems that this is a risk that clothing manufacturers are well aware of and so the question is 1) How did formaldehyde get in the Victoria's Secret bras? 2) Was the level of Formaldehyde in these bras excessive and if so, why? 3) Should Victoria's Secret have warned customers about this known risk and, if so, what kind of warning would be adequate? 4) What can be done medically to help those who have had an a formaldehyde clothing dermatitis from a Victoria's Secret bra?

Attorneys look at these potential claims knowing that burden of proof is on the woman and her attorney to "prove" that the injury came from the particular bra and that Victoria's Secret did something wrong to create this injury. That requires hiring experts to analyze the woman's bra(s) and then get medical experts to verify that based upon reasonable medical probabilities, the bra caused the injury. Testing each woman for formaldehyde sensitivity (allergy testing) will be required and each woman can ask for such a test now from an allergist in their town.

If the injury resolves in a few months with no permanent disfigurement or dermatitis symptoms then the cost of a lawsuit and experts is probably not justified. If there is permanent injury then perhaps a lawsuit is justified. I would mention to all those who read this that judges and citizen juries are conservative in the amount of money that they assess as damages in all injury cases these. That fact is important in deciding whether to pursue a claim – both by the injured person and by the attorney.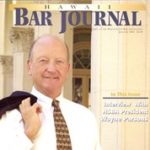 A resident of Honolulu, Hawaii, Wayne Parson is an Injury Attorney that has dedicate his life to improving the delivery of justice to the people of his community and throughout the United States. He is driven to make sure that the wrongful, careless or negligent behavior that caused his clients' injury or loss does not happen to others.