Unsafe Medicine: FDA Whistleblower Testimony
Vioxx is one of many dangerous products found to kill and injure patients after receiving FDA approval. Below are just some of the products recalled in 2004.
Baycol – Manufactured by Bayer
Pulled from the market after 31 reported deaths due to a rare side effect of the drug that causes a "toxic breakdown of muscle tissue that can lead to kidney failure." ["Statins gain wonder status; but dangers mean drug isn't for everyone" 6/29/04, USA Today, Anita Manning]
Rezulin
Manufactured by Pfizer Pulled from the market in March 2000 after it was linked to at least 63 liver-related deaths.
[The San Francisco Chronicle, 05/14/04, Business]
Propulsid
Manufactured by Johnson & Johnson Pulled from the market because of more than 80 deaths linked to its use.
[Hoover's Company Profiles, Hoover's Company In-Depth Records, 05/04/04]
Taxus drug-eluting coronary stent system
Manufactured by Boston Scientific Corporation FDA and the manufacturer recalled two lots because their design resulted in the "failure of the balloon to deflate and impeded removal of the balloon after stent placement." This can cause significant patient complications, including death and emergency coronary artery bypass graft surgery. [FDA Recall Notice, July 9, 2004]
COBAS TaqMan and TaqMan 48 Analyzers
Manufactured by Roche Molecular Systems. Used for the measurement of Hepatitis B and Hepatitis C viruses and for other in-house diagnostic testing. Recalled because they produced false results FDA considers that the probability of life threatening consequences is likely by the malfunctioning of these devices. [FDA Recall Notice, July 22, 2004]
VITROS Troponin I Reagent Pack
Manufactured by Ortho-Clinical Diagnostics. A laboratory test to aid in the diagnosis of heart attacks
Recall initiated due to random occurrences of false positive test results that could lead to unnecessary medical procedures FDA considers that the probability of life threatening consequences is likely by use of these products. [FDA Recall Notice, July 19, 2004]
Arjo Alenti Lift Hygiene Chair
Battery-operated lift to help lift, move, and bathe patients. Recalled due to an increased number of tipping incidents that resulted in serious injuries to patients Reported causes of the incidents include lift instability on sloped floors,
casters falling off of the lift while in use, patients leaning or shifting weight in the seat, and brakes not being applied
Device labeling also did not properly instruct health care professionals on how to properly secure the patient. [FDA Recall Notice, July 9, 2004]
VISULAS 532s with VISULINK 532/U surgical laser instrument
Manufactured by Carl Zeiss Ophthalmic System Used in laser treatment of eye diseases, particularly in treating retinal detachments or bleeding of the retina Recalled because a faulty mirror may misdiret the laser beam to an unintended target in or on the eye, which would result in retinal bleeding and/or burns due to excessive laser energy in the eye. [FDA Recall Notice, July 9, 2004]
Tecan Clinical Workstation (TCW), used with Roche Diagnostics Amplicor CT/NG
Manufactured by Roche Diagnostics Tecan Clinical Workstation. Used to detect Chlamydia and Gonorrhea.
Recalled because a software effort may cause a mismatch among patient samples and false positive and false negative test results. False positive results could lead to mistreatment and unneeded exposure to antibiotics.
False negative results could lead to untreated Chlamydia and gonorrhea infections, which could cause:
pelvic inflammatory disease, infertility, ectopic pregnancy, or other conditions. [FDA Recall Notice, June 09, 2004]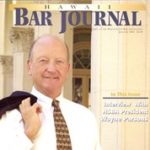 A resident of Honolulu, Hawaii, Wayne Parson is an Injury Attorney that has dedicate his life to improving the delivery of justice to the people of his community and throughout the United States. He is driven to make sure that the wrongful, careless or negligent behavior that caused his clients' injury or loss does not happen to others.