The State of Hawaii Department of Health regulates nursing homes and assisted living facilities in this state. If you have questions about nursing homes in general, or particular, the Department of Health is a resource for your questions.
The contact information is:
Department of Health
State Licensing Section at (808) 692-7400 or write:
Department of Health
State Licensing Section
601 Kamokila Boulevard, Room 361
Kapolei, Hawaii 96707
http://www.hawaii.gov/health/elder-care/health-assurance/licensing/index.html
Minimum Qualifications for Adult Residential Care Home Applicants
Prior to application for an Adult Residential Care Home (ARCH) license, the applicant must:
Be 18 years old or older;
Be a Nurse Aide (certified or from on-the-job training), RN or LPN;
Have worked one (1) year full time or 2,080 hours in an ICF, SNF, hospital or State licensed home health agency within the last 10 years in the United States. (For a list of licensed home health agencies, call 692-7420); and
On Oahu, have taken class(es) at Kapiolani Community College KCC)
RN & LPN – Module 14 (Regulations, Accounts, Community Resources)
Phone: 734-9559
Nurse aide
Module 12 (Diseases, Diet & Medications)
Module 13 (Helping Therapies & Behavior Management)
Module 14 (Regulations, Accounts, Community Resources)
Phone: 734-9305
Note: KCC requires applicants to have worked ½ year before taking courses; and to purchase ARCH rules and regulations, or download it from our web site.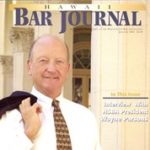 A resident of Honolulu, Hawaii, Wayne Parson is an Injury Attorney that has dedicate his life to improving the delivery of justice to the people of his community and throughout the United States. He is driven to make sure that the wrongful, careless or negligent behavior that caused his clients' injury or loss does not happen to others.