The Washington Post recently reported that our military members are targeted by unscrupulous companies. Kimberly Lankford of Kiplinger's Personal Finance reported on
Sunday, August 3, 2008 that:
Military personnel are often young and transient, but they earn a regular paycheck from Uncle Sam. That makes them prime targets for shady sales practices and financial criminals.
New rules prohibit soliciting insurance sales on base, in barracks or in meetings that are not voluntary, as well as prohibiting superiors from pressuring members. Although improper sales practices have been reduced the insurance companies have tried to find ways around the rules. In Florida it was discovered that the insurance companies were carrying members off base in vans and promising free dinners and prizes as well as offering enlisted members $25 to $50 for each member they brought in to the insurnace company.
Some insurance companies have been hauled into court for falsely claiming they were somehow cxonnected to the military and one company is facing charges for making the false claim that military members can't count on military life insurance.
The Kiplinger article gives good advice as to what you can do:
What you can do:

Max out your military insurance first. Servicemembers' Group Life Insurance, or SGLI, costs 6.5 cents per $1,000 of coverage per month, or $312 per year for the maximum $400,000, regardless of your age or health. You can also get up to $100,000 in coverage for your spouse.

Check out insurers and agents with your state insurance department if you need to buy additional coverage. Ask about licensing, complaints and disciplinary actions. Make sure the policy doesn't have a war exclusion. Report problems to insurance regulators and to the community-service office at the base.

Visit the National Association of Insurance Commissioners military personnel Web page. The NAIC's InsureUonline.org also offers insurance advice for members of the military.
All consumers need to be proactive in protecting themselves and their families from unscrupulous insurance company practices. The Washington Post has a number of helpful articles on insurance company abuses and practices that apply to everyone including our vulnerable military members.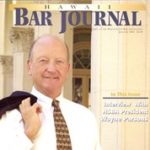 A resident of Honolulu, Hawaii, Wayne Parson is an Injury Attorney that has dedicate his life to improving the delivery of justice to the people of his community and throughout the United States. He is driven to make sure that the wrongful, careless or negligent behavior that caused his clients' injury or loss does not happen to others.