Its Saturday! And so I will digress. Point of privilege. You see this little Blog of mine is more than a marketing tool for a trial attorney. My hope is that this place isn't all about me or my law office. I want to be a member of the community. That's all. Today I write about music and much much more.
When I get up every morning I think about what a wonderful place the world is and I look for evidence of that all day. People are a good place to start for me. Well its Saturday! And I just clicked on the Susan Boyle video on YouTube after being bombarded by her name over the past few days. Like many of you I resist these "you have to see this …." messages. Lucky for me I clicked on Susan Boyle. She brought me to a sudden stop and made my heart pound and my eyes tear up. In fact: I couldn't breathe. My mind flashed to friends, family and what a beautiful day it is here in Honolulu. When we were kids and something really great would happen and we didn't have the words to explain our feelings, we would just look at each other and say "Ray Charles". That was the ultimate compliment. The Genius. All I have to say after seeing Susan Boyle perform is "Ray Charles".
The famous dancer Jose Limon is probably right when he says that "we are never more truly alive than when we dance", but I think that music gets some credit for getting us up on the floor and moving. Susan Boyle just woke me up in a thousand ways. Thanks Susan.
Even if you've seen and heard her before, you have to see this ……. !
Susan Boyle Utube
>
Susan Boyle is a big story in the biggest and best newspapers in the world including the New York Times story by Sarah Lyall – Unlikely Singer Is YouTube Sensation:
She has been watched by more than 20.2 million people (and counting) on YouTube, Twittered about by Demi and Ashton, praised by Patti LuPone, admired by the bloggerati, snapped by the paparazzi, swarmed by camera crews, interrogated by reporters and restyled, sort of, for American television.

Susan Boyle is now a television and Internet celebrity.

Susan Boyle during her triumphant appearance on "Britain's Got Talent." She is not expected back on the show until May 23.

But now Susan Boyle, the middle-aged church volunteer whose soaring performance of "I Dreamed a Dream" on a British talent show last week turned her into the world's newest instant celebrity, is trying to catch her breath.
When I watched Ms. Boyle's performance on Britain's Got Talent the entire scene stopped me in my tracks. Not just her voice, or her presence or that "cheeky grin" and unpretentious humor. It was the entire scene. The nobody Susan Boyle and the whole world watching and the human race watching unsuspectingly from their seats and in front of televisions. The powerful and glamorous panel. The nameless crowd in their seats waiting to be entertained – and then getting so, so much more. Her performance rached the whole world and is welcome here in a state full of music: Hawai'i.
I was touched by a comment on a blog from a lady named Corey, six years younger than Susan Boyle. She looked at Susan from the view of "women's dreams". Her words stuck with me:
When is it too late to realize our dreams?

Women's dreams so often revolve around the experience of loving children. I just finished reading A Thousand Splendid Suns, finally. I was so moved, so very moved, by the women in that story and the way they chose to express their love, the role that children played in their lives, their love for those children, whether they were biologically theirs or not.

Women's dreams.

I for one am rooting for Susan Boyle. I hope she has her first kiss very soon. She is every woman. She is me. I am looking forward to hearing her sing her next song. I am looking forward to you singing yours.
I'll have to read A Thousand Splendid Suns.
We see so much of the rich and powerful and privileged – often lately tied to some disaster – and yet down deep inside we love to see the Susan Boyle's bloom in front of our eyes, and be recognized and make our hearts pound! We love to feel our hearts and hopes and dreams come alive like they did with her voice and the reaction of the crowd and the humbled praise of the panel. We all need that inspiration and I certainly got mine this morning. Thank you Susan Boyle. Hope to see and hear you again!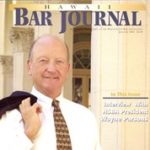 A resident of Honolulu, Hawaii, Wayne Parson is an Injury Attorney that has dedicate his life to improving the delivery of justice to the people of his community and throughout the United States. He is driven to make sure that the wrongful, careless or negligent behavior that caused his clients' injury or loss does not happen to others.