Word out of Wisconsin reports that a corporate group, Americans for Prosperity (AFP) is mailing absentee ballots to Democrats instructing them to send in their ballots after the election date. Say it ain't so!
The election is a week and the crooks with dirty tricks are up to no good again. can you imagine any American citizen doing something like this? A citizen group is asking for help in placing telephone calls to Wisconsin voters to both help get people to vote and to counter the dirty tricks skulduggery of Americans for Prosperity.
http://www.youtube.com/watch?v=CFZtO2-mCAw
Michael Langenmayr, Deputy Political Director of Democracy for America wants volunteers to help this weekend in Wisconsin. To do so go to this website and volunteer: CALL OUT THE VOTE.
In "A whiff of Koch-backed foul play in Wisconsin recalls" by Natasha Lennard reports the story:

Something is rotten in the state of Wisconsin — and the Koch-backed advocacy group Americans for Prosperity is behind it.

The second round of state Senate recall elections is scheduled for Aug. 9 — when six Republicans will face Democratic challengers — and voters have been sent absentee ballot applications. The problem is, Democratic voters in a number of districts received mailers advising that they return absentee ballots by Aug. 11 (two days too late to be counted). The misleading notices came from AFP.

The Wisconsin Democratic Party, Politico reports, is now filing a formal complaint against the conservative group for "falsely representing the time frame" of the recall elections.
So what is the group that is doing this? I see that it has a chapter in my home state of Hawaii. And why am I interested in Wisconsin which is a long long way from the islands in Hawaii where I live? I think we all have to care about dirty tricks in elections as they pose a major threat to a democracy. And if you wonder what this story has to do with my job as a personal injury attorney, the answer is "almost nothing". But I would point out that The Injury Board promotes participation in our communities, being good Americans and promoting safety and injury prevention. Election fraud certainly falls into the mix of something to stand up against. And this isn't a Republican or Democratic issue. It is about standing up to cheaters and bullies and crooks.
The report in Politico disputes the response from AFP that the mailings were not to Democrats:
The complaint, which will be delivered to the state's Government Accountability Board Tuesday morning, is in response to a POLITICO report that the conservative leaning group had dropped the misleading fliers in two Senate districts over the weekend.

"The August 11 return date enumerated . . . falls after the recall election on Aug. 9," writes Margaret Brick for the party.

The fliers, provided first to POLITICO, asked solidly Democratic voters to return ballots for next week's election too late to be counted.

Democrats contend AFP should face the statutory fine of $1,000 or up to six months in prison.

"[AFP] has displayed a continued pattern of tampering with the electoral process in Wisconsin with elaborate, illegal and fraudulent schemes designed to suppress Democratic votes," wrote Brick.

An email and phone call to the Americans for Prosperity Wisconsin office was not immediately returned.
The AFP spokesman did not dispute the fact that the date was wrong in the sparse responses reported in the news.
I would like to hear from a representative of AFP explaining who funds their organization as it is rumored that the billionaire radical conservative Koch empire is a funding source. AFP is welcome to clear up the matter of the ballot controversy by explaining here what happened in Wisconsin.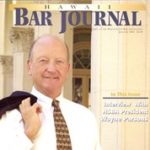 A resident of Honolulu, Hawaii, Wayne Parsons is an Injury Attorney that has dedicate his life to improving the delivery of justice to the people of his community and throughout the United States. He is driven to make sure that the wrongful, careless or negligent behavior that caused his clients' injury or loss does not happen to others.