I was just watching the Jake Tapper show on CNN where they were talking about the controversy of Voter ID law signed into law by the governor of North Carolina. Lawsuits have now been filed claiming that the law is unconstitutional and that it will prevent many qualified voters from participating in elections. One of the panelists made the statement that these laws are "common sense"and that "getting a Voter ID" is easy. I wrote in an earlier article that
……. in AR, GA, IN, KS, ND, NH, PA, SC, TN and WI there are laws that require Voter IDs. When the United States Supreme Court effectively overturned Section 5 of the Voting Rights Act they also gave the green light to AL, MS, NC, TX and VA to impose new voting requirements that would make it difficult or impossible for voting eligible United States citizens to participate in public elections.
                                                                           Elections 2013 and beyond – VoteRiders mobilizes national effort to deal with voter ID laws
So there you have it. Someone on the Jake Tapper show tells the country that it is easy to get a Voter ID and and I warn that it is difficult.  If there is anything you can say about Voter ID laws, it is that "common sense" has little or nothing to do it. Let's look at how easy or hard it is to get a Voter ID.
Every state has their own particular requirements. But let's look at some particular hoops that these states have erected between the citizens of their states and the ballot box.
Genevieve Cato wrote an article entitled Texas Voter ID Law: Free ID's Won't Solve All Problems  on August 9th that detailed some issues in Texas: 
In order to obtain an EIC, you must visit the DPS in person and bring proof that you are either registered to vote or a voter registration application and proof of ID, along with the Application for the EIC. Proof of identity for the state of Texas requires either one primary document, two secondary documents, or one secondary document and two supporting documents. This seems straightforward enough, but the list of primary documents is almost identical to the list of acceptable forms of photo ID for voting. No one applying for the EIC will have a primary document, otherwise they would not be eligible to apply for the free voter ID. The list of secondary documents is short:

* Original or certified copy of a birth certificate,
* Certificate of Report of Birth for citizens born abroad, or
* an original or certified copy of a court order.

If you do not already have these things in your possession, it can take both time and money to either find an original or go through the process of getting a certified copy from the state.

There are far more options for supporting documentation, such as a Medicaid card or Texas vehicle registration or title. These are documents that the average Texan is much more likely to have on hand, but you must have one of the secondary identity documents in order to apply for an EIC.
In North Carolina the law will make it difficulkt to vote according to an analysis of how the law works by Project Vote:
Several measures in the bill—including the termination of valid out-of-precinct voting and the elimination of same day voter registration during the early voting period—provide especially troubling consequences for North Carolina's more mobile populations. This is a significant problem for voters, because according to the United States Census Bureau, more than one million people moved within the State of North Carolina from 2010 to 2011, including hundreds of thousands of voting-age North Carolinians whomoved to a new county within the state.

By reducing the opportunities for voters who move to register and vote, this bill disproportionally impacts low-income citizens, young voters, and minorities because these groups tend to have high mobility rates. For example, Americans with income levels below 100 percent of the poverty level have the highest mobility rate compared to individuals with higher incomes.

Currently in North Carolina, an individual may cast a provisional ballot in a precinct other than his or her own if that person shows up at a polling station in his or her county on Election Day. This provisional ballot is counted for all ballot items that the individual was eligible to vote for in that election. Additionally, North Carolina currently provides permanent portable voter registration—allowing individuals who moved within the state the opportunity to update their voter registration information and cast their ballot on the same day—by offering same day registration during the early voting period. This is especially important for voters who move and miss the mail registration deadline.

But H.B. 589 constructs a significant roadblock for North Carolina's mobile population by ending both of these voter-friendly policies. For example, an individual's vote will no longer count and the voter will be disenfranchised entirely if that person did not vote in his or her proper precinct or at a vote center. An individual is more likely to arrive at the wrong precinct if that person has recently moved or the election officials have changed the voter's polling place. According to the Pew Charitable Trusts, approximately 19 percent of provisional ballots issued in North Carolina in 2012 were due to voters not updating their voter registration information after they moved to a new residence.

Under the new bill, more provisional ballots will be cast, and only those ballots cast in the voter's correct precinct will count at all. Terminating same day registration will only compound this problem because individuals who moved to a new county in the state will not have the opportunity to re-register during the early voting period as they do now. If an otherwise-eligible voter wants to cast a ballot in their new county, the individual must register in the new precinct at least 25 days prior to Election Day.
The laws will manipulate the voting process to the disadvantage of the poor and the young and people just moving into the state. If it weren't such a serious subject it would be funny:
http://youtu.be/qyF3qdijttQ
I am a lawyer and it often takes a lawyer to help someone get an original birth certificate. The people who are disadvantaged by Voter ID laws will need professional help to get registered. VoterRiders Voter ID Clinics aim to bridge that gap.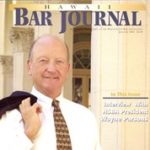 A resident of Honolulu, Hawaii, Wayne Parsons is an Injury Attorney that has dedicate his life to improving the delivery of justice to the people of his community and throughout the United States. He is driven to make sure that the wrongful, careless or negligent behavior that caused his clients' injury or loss does not happen to others.