The National Law Journal (6/9, Baldas) reported, "A group of Hispanic farmers claims the federal government is dragging its feet in a lawsuit against the U.S. Department of Agriculture (USDA) that claims they've been discriminated against for years, either being denied government loans or ignored altogether." Despite the fact that Garcia v. Vislack has been ongoing for nine years, "to date no money has been received by any of the plaintiffs, and class certification has not yet been granted, although similar class actions filed by African-American farmers and Native-American farmers have been certified." The plaintiffs' attorney, Stephen Hill, said, "his clients are being treated unfairly compared to the other minority plaintiffs." He offers the example:
"African-American farmers who filed an identical class action in 1997 have received roughly $1 billion in settlements, plus another $1.25 billion recently proposed by President Obama."
Farmers Ed Provencio and Lupe Garcia talk with Joe Leonard, right, U.S. Department of Agriculture assistant secretary for civil rights, about the problems Hispanic farmers face in obtaining USDA loans. (Diana Washington Valdez / El Paso Times)
According to the report in the El Paso Times:
About 20 farmers from Texas and New Mexico met with Joe Leonard, the new assistant secretary for USDA's civil-rights division, at the Red Rooster Cafe in Anthony.

Leonard, a sixth-generation Texan, heard a list of complaints that date from the 1980s, some of which formed the basis for a lawsuit against the USDA.

The suit alleges that the USDA's Farm Service Agency discriminated against Hispanic farmers in the awarding of operating and disaster loans between 1981 and 2000. The plaintiffs include more than 100 farmers in several states.

"I cannot comment on the litigation," Leonard said during a breakfast meeting at the cafe. "I am traveling across the country, listening to farmers and their concerns."

Farmers Salvador Flores and Hector Flores, who grow pecans and alfalfa in the Fabens area, said nothing had changed since the lawsuit was filed nine years ago.

"It's been the same always, year in and year out," Salvador Flores said. "For example, my brother applied for a loan in March, and he received it in November, when it no longer did him any good."

Another farmer, Joe Tellez, said he applied for a loan in December at the agency's office in Las Cruces but had not received it.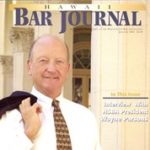 A resident of Honolulu, Hawaii, Wayne Parson is an Injury Attorney that has dedicate his life to improving the delivery of justice to the people of his community and throughout the United States. He is driven to make sure that the wrongful, careless or negligent behavior that caused his clients' injury or loss does not happen to others.