As Foreclosures rise desperate homeowners are being victimized by illegal or misleading offers of help from a myriad of companies. The companies often charge up front fees and lull frightened homeowners into thinking that they can get relief from their mortgage when it is highly unlikely any help will be forthcoming. In a time of city riots or natural disasters they call this "looting".
As reported in Boston.com last week:
The Obama administration announced a multi-agency effort yesterday to combat loan modification scams, which government officials said are preying on distressed homeowners searching for help.
Financial crooks are attempting to trick homeowners looking for help from the Obama administration's foreclosure prevention plan entitled Making Home Affordable. That plan calls for lenders to receive a federal subsidy in return for lowering a homeowner's monthly payments to affordable levels. Treasury Secretary Timothy Geithner directed the Financial Crimes Enforcement Network to help lenders spot loan modification scams and streamline and coordinate law enforcement efforts. A housing nonprofit group, NeighborWorks, will administer a $6 million program to warn and educate homeowners about the scams.
Watch out for scams that use names that make them appear to be legitimate groups offering help. Be wary of any company with the word "hope" in their title, similar to Hope Now, an alliance of mortgage lenders, and Hope for Homeowners, a foreclosure prevention program run by the Department of Housing and Urban Development (HUD), according to federal officials. Hope Now and Hope For Homeowners are legitimate but others may be scams. One tip is to note that the services provided by Hope Now and many nonprofits are free, said Faith Schwartz, the head of the nonprofit group.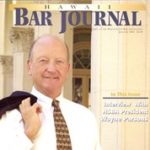 A resident of Honolulu, Hawaii, Wayne Parson is an Injury Attorney that has dedicate his life to improving the delivery of justice to the people of his community and throughout the United States. He is driven to make sure that the wrongful, careless or negligent behavior that caused his clients' injury or loss does not happen to others.