In December the Hawaii Office of Consumer Protection made an agreement with Countrywide Financial Corp. and Bank of America intended to save Hawaii homeowners to avoid foreclosure. According to a report:
Under the agreement, eligible Hawaii borrowers with sub-prime or adjustable-rate mortgages will be able to modify the terms of their loans to make monthly payments more affordable, the office said. The new loan terms will vary depending on the borrowers circumstances, and can include an automatic freeze or reduction in interest rates, conversion to fixed-term loans and refinancing or reduction of principal owed.
In 2008 Bank of America bought Countrywide. Bank of America, as a part of the agreement with the State also agreed to:
Countrywide was Hawaii's biggest residential mortgage lender in 2005 and 2006. The company suffered when its aggressive sales practices and loose lending requirements resulted in thousands of foreclosures.
The problem was not only in Hawaii. Other States have similar agreements:
The Bank of America / Countrywide settlement resolved investigations into Countrywide's lending practices by Washington, Arizona, Iowa, Ohio, and Texas. It also resolved lawsuits against Countrywide initiated by Illinois, California and Florida.

McKenna said he and his colleagues from Arizona, Ohio, Texas and Iowa were especially insistent about the loan modification program in extensive negotiations with Bank of America / Countrywide, and making the modification programs available quickly nationwide.

McKenna noted that a report issued last week by the "State Foreclosure Prevention Working Group" concluded that industry measures to keep homeowners out of foreclosure had slipped since the Group's previous report in April, and that nearly eight out of ten seriously delinquent homeowners are not on track for any loss mitigation outcome.

The group of state Attorneys General and banking departments concluded: "The mortgage industry's failure to develop systematic approaches to prevent foreclosures has only spurred declines in property values and further increased expected losses on mortgage loan portfolios."
Homeowners with questions about their eligibility should call Countrywide at 800-669-6607 or visit www.countrywide.com .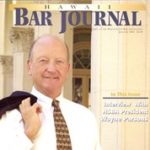 A resident of Honolulu, Hawaii, Wayne Parson is an Injury Attorney that has dedicate his life to improving the delivery of justice to the people of his community and throughout the United States. He is driven to make sure that the wrongful, careless or negligent behavior that caused his clients' injury or loss does not happen to others.