The fact is that Supreme Court nominee Sotomayor is avoiding answering questions. Hours go by and no question is answered with anything but political speak. Is that important? I think it is and I think that we should break through the barrier of spin. The Presidential election last year was solid spin. They think that we don't care. They think that all we want is to hear a magic phrase. But now in 2009 we are looking at a nominee to the Supreme Court do the same thing – in fact she is even more evasive. She knows that she has the votes so why take chances. It isn't just her. Its the Congress. Its the major media that has become a duplication of two political behemoths _ Republicans and Democrats. Major media is simply a forum for the insiders to get their spin out to us. Real research and reporting is long a thing of the past. Our new journalists were chosen for their face, body type and voice. Its entertainment not news reporting. It isn't journalism, its not even a reality show. Simon wouldn't allow himself to be the tool that Anderson Cooper or Katie Couric or Matt Lauer is in the TV venues.
Doesn't it make you mad? It sure makes me mad. The country has serious problems and our leaders, including sadly President Obama, are playing in a make-believe world. Since the world they all live in is based on spin, the reality becomes the spin at some point. Will Justice Sotomayor take positions on the Supreme Court with the same approach that we see in her confirmation hearings? If so she will think about spin before she rules on the abortion issue or important matters involving the FDA, the environment and the economy.
In case you wondered I support Sotomayor's nomination. But I am very sad to see her talk to Congress. And quite frankly I see her as a very conservative – far to conservative for me – judicial persona. Like President Obama, her background is slanted toward the status quo corporate forces that run society behind the scenes.
Coverage of the third day of Senate Judiciary Committee confirmation hearings for Supreme Court nominee Sonia Sotomayor focused on the nominee's avoidance of direct and controversial answers, with several reports saying she "dodged" questions. Reports also cover the emerging consensus that Sotomayor will be confirmed. ABC World News (7/15, story 4, 2:30, Gibson) reported committee members "tried to pin" Sotomayor "down on a number of social issues. … But for the most part, she has dodged their efforts, and that has prompted complaints from conservative senators, and now, some outside liberal groups are joining the critics." ABC (Crawford-Greenburg) added, "The questions were more intense but her answers remained elusive. … She kept her responses safe." Sotomayor: "I have ruled according to the law. You just have to look at my record to know. All I can say to you is what the court's done." Crawford-Greenburg: "Sen. Tom Coburn, a doctor, got down to specifics on abortion." Coburn: "Let's say I'm 38 weeks pregnant and we discover a small spina bifida sac. Would it be legal in this country to terminate that child's life?" Sotomayor: "I can't answer that question in the abstract because I would have to look at what the state of the state's law was on that question." Crawford-Greenburg: "But her answers had even some liberal groups wanting a better picture on where she stands." Nancy Northup, Center for Reproductive Rights: "We're still in the middle of the nomination hearings and we need to hear more."
On NBC Nightly News (7/15, story 3, 3:25, B. Williams), justice correspondent Pete Williams said, "Nothing has arisen so far to derail this nomination. And Judge Sotomayor seemed to show today that she knows it." He also reported that Sotomayor "said she never discussed abortion with President Obama." Sotomayor: "I was asked no question by anyone including the President about my views on any specific legal issue."
The AP (7/15, Davis) reports Sotomayor "determinedly sidestepped volleys of Republican questions on abortion and gun rights," keeping her "demeanor cool and her opinions mostly private as she neared the end of a marathon Senate grilling on the road to all but sure confirmation." Sotomayor "had yet to make a slip — certainly not the gaffe that even Republicans concede would be necessary to derail her nomination." Savage says she "dodged questions on abortion, gun rights and gay rights Wednesday — including whether a state could forbid aborting a 38-week-old fetus — leaving both conservative and liberal activists troubled." On abortion, Sotomayor "said she saw Roe vs. Wade as 'settled law,' a phrase used by earlier Republican nominees."
Under the headline "Sotomayor Plays Hearing Close To The Vest," the Wall Street Journal <> (7/16, Bravin) reports Sotomayor "said little to illuminate the legal philosophy she would bring to the high court — or to give Republicans ammunition to muster a bigger protest vote against her confirmation."
Under the headline "Republicans Unable To Pin Her Down," the Washington Post (7/16, Barnes) says the "problem for the outnumbered Republicans" on the committee "is that they have been unable to affix" a label to Sotomayor's judicial philosophy. For "every speech they cited that seemed to indicate a liberal activist, Democrats countered, pulling out a decision that ruled against the kind of interest Republicans said Sotomayor would protect."
Doyle and Lightman report Sotomayor "revealed only what she wanted to, and nothing more. … Though the confirmation hearing continues Thursday with further questioning of Sotomayor and testimony by witnesses, including some antagonistic toward the nominee, senators from both parties know now how the hearing will turn out." Judiciary Committee ranking Republican Jeff Sessions said, "She's handled herself very well."
The New York Times also reported Sotomayor's "composure remained intact and her confirmation to the Supreme Court seemed on track."
Politico reports Sotomayor "gave ground on comments about the role of physical differences in judging and seemed to pull back from a speech defending the use of foreign law by American judges."The Los Angeles Times
My suggestion to readers of this Blog is that resources like The Daily Kos, The Huffington Post, Politico and organizations like The Consumer Watchdog, Public Citizen other web based groundswell media resources are where we all should get our news and our facts. That is one reason that I am here in Web 2.0 writing about a subject that will not get a new client for my law office. Get news alerts from internet news sources that aren't controlled by insiders. Get the truth and then make sure that you vote to rid the halls of Congress and the Executive branch of those who don't think that you are smart enough to catch them in the spin that predominates our world today.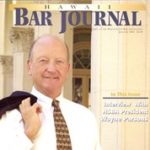 A resident of Honolulu, Hawaii, Wayne Parson is an Injury Attorney that has dedicate his life to improving the delivery of justice to the people of his community and throughout the United States. He is driven to make sure that the wrongful, careless or negligent behavior that caused his clients' injury or loss does not happen to others.