If you go on a Cruise be aware of the following issues to watch out for:
1. Most cruise ship tickets contain contractual statute of limitations (usually one year)
2. Most tickets have a 6 month written notice requirement
3. Most also have venue provisions requiring the case be brought in a particular jurisdiction and even in particular courts (these days federal court) — usually in Miami, Florida or Seattle, Washington or Los Angeles, California (depends on cruise line).
4. Most case law holds that ship doctors are independent contractors and the cruise line is not responsible for their negligence.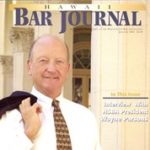 A resident of Honolulu, Hawaii, Wayne Parson is an Injury Attorney that has dedicate his life to improving the delivery of justice to the people of his community and throughout the United States. He is driven to make sure that the wrongful, careless or negligent behavior that caused his clients' injury or loss does not happen to others.