Did you realize that almost every ticket you buy and every contract you sign has some form of "waiver" of rights in it? Waiver of Rights is a new tool that corporations use to avoid the law. The law is what the legislatures pass as bills and what the constitution says. But corporations try to circumvent the law by having their customers sign fine print documents that say that they agree to completely different standards. Are these kind of agreements legal?
The bad news is that the courts across the country have ruled in favor of the corporations and against consumers in many situations. Appointment of conservative judges over the past 25 years has been a trend and these judges favor corporations over people in the cases before them, a trend that has dramatically changed this area of the law over my career.
Let's examine some particular situations.
Cruise lines almost always have a clause in the fine print that says any claim you bring must be filed in Miami, Florida. That's right, Miami. Why? There are two reasons. First, most of the cruise lines – and their cadre of attorneys – are based in Miami. Second, they know that most passengers won't be able to go to Miami to pursue a claim. These clauses are called "forum selection clauses" and most courts allow them to be enforced. So be aware that you can easily find a Florida attorney to bring a claim on your behalf even if you live in Des Moines of Kalispell and, for many injury claims, the attorney will work on a contingency fee. Ask an attorney in your town to refer you to an attorney in Miami and they can find someone for you or use The Injury Board search feature to locate and contact a Florida attorney who does cruise ship injuries.
Be careful with cruise lines to note if they also require that you bring a claim within a certain period of time. In Hawaii an injured person has 2 years to file a claim. But cruise line contracts or tickets often state that you must bring a claim within 6 months or 1 year. Can they do that? Can they change the law? The answer is "maybe" as courts look at all facts before deciding if the time rquired will be enforced. Since your rights are at stake, act quickly, read your ticket or contract and get some legal advice by an attorney who has handled cruise line cases.
Dinner sunset sails and other local day boat trips in vacation areas also have waivers in the papers you sign before taking the short trip. These waivers also are seen in most crusie line contracts. They state that you "assume the risk" of injury from any cause. They usally go on to state that you relieve them of all liability for everything. Can they do that?
The more dangerous the activity the more often courts enforce these waivers. Scuba diving and paragliding are more hazardous activities than a sunset dinner sail. But a faulty scuba dive regulator or a dinner sail that negligently ventures into known rough seas may get the claim past the waivers in the ticket or contract. Most of my clients in these cases tell me that signed no waivers and got no ticket on these type of excursions. When I get the file from the company it almost always includes a document waiving rights signed by the client.
Even attorneys who regularly handle these cases, have a hard time predicting at the outset what a court will do when the company tries to knock out a claim with a waiver. The facts of each case are important in determining whether the waiver is effective against the passenger. In Hawaii our courts have abolished the "assumption of risk" doctrine except in "ultrahazardous" activities. But that doesn't mean that a waiver won't be enforced.
The law has a policy of not enforcing contracts that would essentially result in waiving the right to bring a claim against someone who negligently – or intentionally – injures another person. But as the courts have become much more conservative in the past 25 years we are seeing the corporations winning many of these legal battles.
Do not make any assumptions about your situation until an attorney who handles these cases has evaluated the facts of your injury. Most of the time the claim is allowed despite the waivers of liability.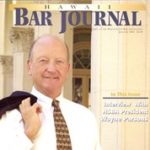 A resident of Honolulu, Hawaii, Wayne Parson is an Injury Attorney that has dedicate his life to improving the delivery of justice to the people of his community and throughout the United States. He is driven to make sure that the wrongful, careless or negligent behavior that caused his clients' injury or loss does not happen to others.