The motorcycle was headed toward Haleiwa at about 1:15 p.m., just past Wahiawa, when it crossed the centerline on a curve on Kaukonahua Road and crashed into an oncoming car one mile past Wilikina Drive.
Going to Haleiwa ia always a beautiful way to spend the day but something went terribly wrong for the 29-year-old motorcycle driver. Whether it was speed, a problem with the motorcycle or inattention is not yet known. What is known is the deaths and serious injury on motorcycles continues to rise on Oahu this year. I have written several times this year on the subject of why motorcycles crash. Federal Highway Administration Studies Cause Of Motorcycle Crashes by Wayne Parsons, October 10, 2009 According to the Honolulu Star Bulletin News story:
Police said the motorcyclist was Haleiwa-bound at 1:13 p.m. when he failed to negotiate a bend in Kaukonahua Road and smashed into an oncoming car about a mile past Wilikina Drive. The man died at the scene. Police said he was wearing a helmet.
The other vehicle was a Chrysler sedan with 4 people in it and it was being driven by a 24-year-old woman. No one in the sedan was physically injured but you can imagine that a collision like this would leave permanent mental scars.
We have now had 42 deaths in traffic accidents on Oahu this year compared to 36 at this time last year. Why is that? Is it speed? Traffic? On the day of the Kaukonahua Road crash, another motorcyclist crashed in Kunia and was in critical condition last night. The second motorcycle accident happened at about 8 p.m. on Kunia Road near Kupuna Loop according to police. The motorcyclist is his late 50s and was taken to Hawaii Medical Center West.
The reasons for these incidents is under investigation. If you know anything about the incidents please let us know.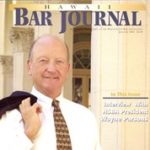 A resident of Honolulu, Hawaii, Wayne Parsons is an Injury Attorney that has dedicate his life to improving the delivery of justice to the people of his community and throughout the United States. He is driven to make sure that the wrongful, careless or negligent behavior that caused his clients' injury or loss does not happen to others.