Leland Kim of KHNL reports that "after three fatal motorcycle accidents in three days, the question turns to safety on our roads. Some motorcycle riders wonder if enough is being done to educate the public about motorcycle safety."
Four million Americans ride motorcycles. In the KHNL story Leland Kim interviewed Robert Carr a motorcyclist for 50 years who hates to see news stories like this one about a single motorcycle crash and a death in Honolulu:
"Every time I see this type of thing happen, it upsets me very much," said the 69-year-old Aiea resident. "We're working hard in the motorcycle community to lower our figures."
According to KHNL, Motorcycle fatalities represent about five percent of all highway fatalities in the United States, but only account for two percent of all registered vehicles.
Carr points out that more education of both motorcycle drivers and motorists is in order:
"We need to have more public service announcements to make automobile drivers aware that we're out there," said Carr, who moved to Hawaii from Grand Coulee Dam, Washington, in the 1980s. "And unfortunately we have to consistently pound that message."
As for speed, Carr had this to say for riders who get a thrill from going dangerously fast.
"Common sense, rules of the road, not trying to be some kind of a hero as painted by extreme sports on a motorcycle because they don't go together," said Carr.

Ultimately, Carr hopes more funding goes towards education.

"But if we can more of our highway dollars spent properly on motorcycle awareness and safety, maybe we can truly see these figures come down," he said.
For automobile drivers, Carr asks that they
"Look twice; the second time you may see the motorcycle," said Carr. "It's that type of thing. Look for us. Be aware that we are there and have a right to be there."
Hopefully the KHNL reporting and Carr's wise words will save lives in the future. Now as I head out today I'll remember to "look twice".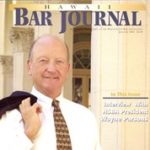 A resident of Honolulu, Hawaii, Wayne Parsons is an Injury Attorney that has dedicate his life to improving the delivery of justice to the people of his community and throughout the United States. He is driven to make sure that the wrongful, careless or negligent behavior that caused his clients' injury or loss does not happen to others.