A motorcyclist died as a result of a crash is Kaaawa on Sunday. The motorcyclist's 10-year-old daughter was a passenger when they were struck by an Hawaiian Telcom truck that was turning into the parking lot of a 7-Eleven convenience store.
Paramedics arrived at the scene and transported the girl to the hospital in stable condition. The motorcyclist was taken to the hospital in critical condition and later died.
Police identified the motorcyclist as a local resident in his 50s.
Oahu's deadly statistics for motorcycle injuries and deaths continue to alarm. I have posted several articles on deaths and serious injuries involving motorcycles and pedestrians in crosswalks already this year. In both types of incidents it appears that motorists may not see the motorcycle or the pedestrian. In this crash it is unknown at this time what happened. But the tragic consequences are terribly sad.
Automobile, Motorcycle and Pedestrian Deaths On Oahu Continue to Rise by Wayne Parsons
Our condolences go out to the families and friends of those affected. Details about why this incident happened are of interest to those of us who hope to prevent future tragedies.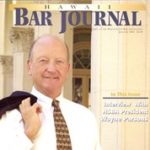 A resident of Honolulu, Hawaii, Wayne Parson is an Injury Attorney that has dedicate his life to improving the delivery of justice to the people of his community and throughout the United States. He is driven to make sure that the wrongful, careless or negligent behavior that caused his clients' injury or loss does not happen to others.