A motorcyclist was critically injured on Monday afternnon in Waipahu when his motorcycle crashed on Farrington Highway.
All eastbound lanes had to be closed with the exception of the mauka lane to allow police to investigate the incident. The crash site was near the Chevron gasoline station.
Motorcycle accidents have an unusually high incidence of serious injury and death due to the vulerability of the operator and riders. The crash happened near Aniani Street when a pickup truck turning into the Chevron station, cut off the motor cycle causing it to crash. Police are seeking public help in finding a teal-colored pickup truck that fled the scene as the critically injured 47-year-old motorcyclist lay mortally injured.
Paramedics took the injured man to Queen's Medical Center in critical condition, where he later died.
The victim did not have a helmet on at the time of the crash, police said.
Authorities have not released the victim's identity.
If you have any information on this case, you are asked to call police.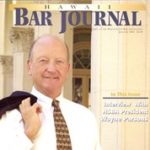 A resident of Honolulu, Hawaii, Wayne Parson is an Injury Attorney that has dedicate his life to improving the delivery of justice to the people of his community and throughout the United States. He is driven to make sure that the wrongful, careless or negligent behavior that caused his clients' injury or loss does not happen to others.