I have written extensively on motorcycle death and injury on Oahu and the neighbor islands this year.
Motorcycle Deaths Skyrocket On Oahu
Automobile, Motorcycle and Pedestrian Deaths On Oahu Continue to Rise
Motorcycle Death In Kona Continues Tragic Year of Injury and Death in Hawaii
Keaau Motorcycle Crash sadly Results in Two Deaths
As I wrote:
The sad facts about motorcycle crashes in Hawaii:
7 motorcycle deaths on Oahu in 2008
2 motorcycle deaths on Oahu on a single day – January 1, 2009
6 motorcycle deaths on Oahu in the first 3 months of 2009
2 motorcycle deaths on Neighbor Islands in March 2009
Now the Honolulu Advertiser has published the most thorough and comprehensive analysis of the motorcycle death and injury crisis in Michael Tsai's well written article:
Hawaii Motorcycle-related deaths continue to climb in Hawaii – Fatalities already at 21, compared with last year's record total of 32
Unfortunately, the Advertiser story is written in the shadow of yet another motorcycle death: Steve Donahue, a young man dead at the age of 43 on Friday night. He was the 21st fatality on a motorcycle this year compared to 8 deaths in 2008, as motorcycle deaths have continued to rise in 5 out of the last 6 years.
The Advertiser story should be a must read for each of 40,000 motorcycle riders in the State of Hawaii. And automobile, bus and truck drivers should read it also. Kudos to Mr. Tsai for a well researched and thoughtful analysis of the motorcycle fatality crisis.
Last year's total of 32 set a record for motorcycle fatalities in the state and ranked Hawai'i No. 3 in the nation in motorcycle-related fatalities per capita last year.

The previous high was 29 in 1994, according to data from the National Highway Traffic Safety Administration.

It's a dubious record that could be smashed this year if the number of fatalities from the first six months of 2009 doubles by the end of the year.
Off road motorcycle deaths are not included. The numbers are startling and no one has an answer:
While many cite increases in the number of new riders and the overall number of motorcycles on the road, motorcycle sales nationally have been in decline since 2007 and have plummeted by more than 30 percent in the first quarter of 2009, according to the Motorcycle Industry Council.
The numbers of motorcycles surprises me:
In 2008, there were 28,447 registered motorcycles in Hawai'i, 19,964 of them on O'ahu, according to the DOT.
Department of Transportation (DOT) statistics are interesting. Only one of the 2009 fatalities involves a driver over 50. Speed was a factor in 8 of the 18, a car turning left in front of the motorcycle was involved in 7 of the 18 and 2 involved alcohol. Motorcycles are hard to see. Motorcycle speed is hard to estimate. Left turns and lane changes are a problem. If you drive a car, do a head check before changing lanes. Look for a motorcycle. Yes, specifically look for a motorcycle. And bikers, PLEASE SLOW DOWN. We all see them cutting in and out of traffic. Tragedy is linked to the throttle and the adrenalin in your veins. Michael Tsai interviewed a motorcycle expert:
Motorcycle safety instructor Bill Labby said that when he approaches an intersection on a motorcycle, he first slows to assess the situation, then accelerates once he's sure it's safe. If there is a car or truck across the way, he tries to make eye contact to ensure that the driver sees him. If there's any chance that the car might cut in front of him, signal or no signal, he'll stop or pull over.

"In that situation, if someone is going to cut you off, you can either hit the brakes or accelerate and get out of the way," he said. "But you have to be in one of those two modes. Of course, you can't anticipate every situation. If someone is stupid and they gun it in front of you, you crash and become part of the statistics."
Thomas Reimer, 36, and his 7-year-old son Thomas Reimer Jr., are dead after crashing into a car driven by Bobby Jiminez that turned left in front of them at an intersection on Route 130 at Ainaloa Boulevard on the Big Island. Jiminez faces two counts of negligent homicide. Both sides and these accidents suffer intolerable loss and heartache.
National Highway Traffic Safety Agency (NHTSA) national statistics are that motorcycle fatalities have increased every year for the last 12 years, from 2,116 in 1997 to 5,357 in 2008. The deaths are increasing faster than the increase in the number of motorcycle registrations.
I was impressed by 2 Comments to my articles by a doctor, Michael Patmas, M.D., a physician and long time motorcycle enthusiast:
The Comments were in response to Motorcycle Deaths Skyrocket On Oahu:
I could write a book about what I have learned in nearly 4 decades riding. But in a nutshell…here are my "Ten Commandments" of motorcycle cycle.
1. Take a safety course if your are a novice
2. Take a skills improvement course if you are a veteran
3. Study Jerry "Motorman" Palladino's DVD
4. NEVER ride when under the influence
5. Drive defensively and obey the laws
6. Know / anticipate "hazard zones"
7. Scan ahead and plan escape routes
8. Increase visibility through accessory lighting
9. Wear appropriate protective clothing and gear
10. Learn how to ride in groups

I could go on for hours about specific hazard zones like where gravel / sand will be; why leaves are dangerous, how to do intersections etc…

****

These statistics break my heart. As a rider for 39 years and a physician, I see poor riding skills every day. It takes knowledge of technique and continuous practice over many years to learn how to ride correctly. Motorcycles are not dangerous, unskilled riders are! All bikers should take rider improvement classes. I highly recommend the DVD by Jerry "Motorman" Palladino – "How to Ride Like a Pro". The best riders are motor officers. Practice so you can ride like they do! There is no margin for error.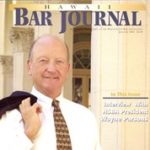 A resident of Honolulu, Hawaii, Wayne Parson is an Injury Attorney that has dedicate his life to improving the delivery of justice to the people of his community and throughout the United States. He is driven to make sure that the wrongful, careless or negligent behavior that caused his clients' injury or loss does not happen to others.