Hawaii247 reports that the Federal Highway Administration is conducting an ambitious new study to better understand and prevent motorcycle crashes, Administrator Victor Mendez announced.
Between 1997 and 2008, motorcycle rider fatalities increased from 2,116 to 5,290 – a 150 percent jump, according to U.S. Department of Transportation's Fatality Analysis Reporting System. In 2008 alone, deaths due to motorcycle crashes rose by an estimated 2.2 percent while all other vehicle classes saw reductions in fatalities.
Motorcycles are one of the highest-risk groups on on our streets and highways with nearly 5,300 motorcycle riders dead in roadway crashes in 2008, accounting for 14 percent of all traffic fatalities. 96,000 were injured. In 2008 alone, deaths due to motorcycle crashes rose by an estimated 2.2 percent while all other vehicle classes saw reductions in fatalities.
"Having a better understanding of what causes these crashes will help us improve roadway safety for everyone," Mendez said. "Keeping people safe on America's roads is Secretary LaHood's top priority at the Department of Transportation."
The new motorcycle crash causation study is the first in-depth analysis of motorcycle safety in 30 years. A provision in the "Safe, Accountable, Flexible, Efficient Transportation Equity Act: A Legacy for Users" (SAFETEA-LU) requires the study, which will be conducted by the FHWA in partnership with the Oklahoma State University.
The Oklahoma Transportation Center is one of the U.S. Department of Transportation's 10 National University Transportation Centers, and it receives federal grants to conduct transportation research.
"OSU is delighted to be the lead research institution for this important study," said Dr. Alan Tree, associate dean for research in OSU's College of Engineering, Architecture and Technology. "We expect very significant, scientifically valid results to emerge from this work and look forward to a very positive final outcome."
Factors evaluated in the study include road configurations, environmental conditions and rider experience.
The study's focus is to look at how these factors may be affected by countermeasures that, if effectively implemented, will prevent motorcycle crashes or lessen the harm when they occur. Prevention is a goal.
The National Highway Traffic Safety Administration (NHTSA) conducted a motorcycle causation study in 1981.
Hawaii has been among the states seeing high rates of motorcycle injury and death.
Motorcycle Deaths Skyrocket On Oahu by Wayne Parsons April 12, 2009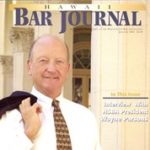 A resident of Honolulu, Hawaii, Wayne Parsons is an Injury Attorney that has dedicate his life to improving the delivery of justice to the people of his community and throughout the United States. He is driven to make sure that the wrongful, careless or negligent behavior that caused his clients' injury or loss does not happen to others.