Automobile insurance medical coverage (personal injury protection or PIP) is the beast way to protect yourself and you family from huge medical bills if an uninsured driver crashes into your car, and it is very inexpensive.
Do you have adequate medical protection in your auto insurance policy? What if an uninsured driver collides with your car and puts you or a family member in the hospital? Who will pay the medical bills. Hospitalizations can cost over $100,000 or more and your health insurance will only pay a portion of that bill.
It costs little to buy $100,000, $300,000 or more medical coverage for your family in your auto insurance policy. upwards of 40% of the drivers on the highways are uninsured. Think you can't afford it? Do yourself a favor and price it with your insurance agent. You'll be amazed. Some of saddest stories I have seen as a lawyer is the family that is destroyed by huge medical bills when a drunk driver crashed into the family car and left members of a family with big injuries and huge medical bills.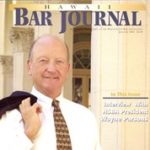 A resident of Honolulu, Hawaii, Wayne Parson is an Injury Attorney that has dedicate his life to improving the delivery of justice to the people of his community and throughout the United States. He is driven to make sure that the wrongful, careless or negligent behavior that caused his clients' injury or loss does not happen to others.