You are in pain. The doctor who is treating you says that there is no reason for you to be hurting. The injury has healed. Tests and x-rays are all normal. But your body hurts. The area where you are feeling the pain – and it could be in more than one area -usually feels hot, burning and painful to even the touch of a piece of soft cotton or the brush of a hand. You may have inflammation in the form of skin color changes, rash, swelling on the skin, joint swelling or even bleeding of the skin. Coldness of the skin can be sue to spasms of the blood vessels of the skin can occur as can movement problems and sleep and emotional disturbance.
Perhaps you are suffering from Refelx Sympathetic Dystrophy or RSD. If you fall into this set of facts you must be checked by a specialist in RSD.
The bad news is that if you have RSD you are suffering severe amounts of pain. The good news is that there are pain management specialist who can help with medications, physical therapy and modern pain management techniques.
Commonly prescribed medications are: Amitriptyline, Avinza, Baclofen, Elavil, Hydrocodone, Hydromorophone, Metadone, Morphine, Neurontin (Gabapentin) Oxycontin (Oxycodone) Topomax, Tramadol and Ultram. This list contains powerful and controversial drugs which shows you that RSD is a very serious condition.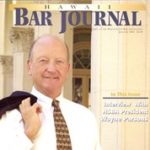 A resident of Honolulu, Hawaii, Wayne Parson is an Injury Attorney that has dedicate his life to improving the delivery of justice to the people of his community and throughout the United States. He is driven to make sure that the wrongful, careless or negligent behavior that caused his clients' injury or loss does not happen to others.