Since the creation of the interstate highway system in the 1950's, wrong way driving on freeways has been a constant traffic hazard to motorists nationwide. Although there have been years of redesign, changed marking, and improvements at interchanges, the problem of wrong way driving is still prevalent on our nations major highways.
These drivers who enter wrong way streets create a serious risk for not only themselves but others on the road. Driving the wrong way on interstate exchanges often results in head on collisions, and although these collisions are infrequent, they commonly cause serious bodily injury and death for those involved.
The Fatality Analysis Reporting System (FARS) has registered that approximately 350 people per year are killed due to "wrong way" driving. Although this number appears small, it still poses a very real risk for those entering and exiting our nation's freeways.
The Texas Transportation Institute (TTI), sponsored by the Texas Department of Transportation, conducted a study to identify the most effective wrong-way driving countermeasures, in order to reduce the amount of accidents that occur due to wrong way driving.
After the study, the TTI released a list of the four basic categories of effective counter measures:
– traditional signing and pavement marking
(such as "DO NOT ENTER" signage)
– innovative signing and pavement marking
(oversized pavement arrows and signs supplemented with flashing lights)
– geometric modifications
(new ramp and road designs)
– intelligent transportation system (ITS) applications
(vehicle technologies such as sensors and processors within the vehicle itself)
With these counter measures your state's department of transportation can begin on improvements and changes to their freeway systems to reduce the possibility of wrong way drivers and wrong way accidents. Although the department of transportation for every state always has the best interest of their citizens in mind, please feel free to contact your local department and voice concerns about changes in intersections you feel are dangerous or poorly marked.
A single voice can be the first start to saving lives.
Outside links:
Texas Transportation Institute Research
Wrong way driving counter measures, Janet L. Kaminski Leduc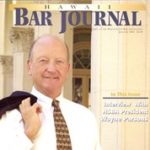 A resident of Honolulu, Hawaii, Wayne Parson is an Injury Attorney that has dedicate his life to improving the delivery of justice to the people of his community and throughout the United States. He is driven to make sure that the wrongful, careless or negligent behavior that caused his clients' injury or loss does not happen to others.