Let take the off ramp on the H-1 Interstate Highway and cut through Downtown Honolulu over to the Iwilei area and Nimitz Highway. For the past wek a group of Injury Board affiliates across the country have be participating in a series of articles on interstate highways and underinsurance coverage (UM) and so i take a short detour to look at some particularly dangerous areas for fatal car crashes in Hawaii on the roads of Oahu and the streets of Honolulu.
I have been studying some Heat Maps on a website called Risky Roads that shows fatal car crashes in states across the country. Honolulu has a pretty dense traffic pattern and many roads are filled at rush hour. Some get a higher percentage of speeders and perhaps the bar crowd than others, and then there is lighting, pedestrian traffic and traffic signals. I will tell you up front I don't understand what I am seeing.
First Map:
The dots are groups of fatal car crashes. So that bright red dot is actually a concentrated set of 4 different collisions in the location. the lighter the dot the smaller the number of crashes. The period of time appears to be 2005 through 2007.
Here is the scale of meanings:
So that bright red dot is 4 fatal crashes at that location. Lets dig deeper.
Now I see that there were 8 deadly car crashes along Nimitz heading away from downtown between River Street and the Salvation Army Facility in Iwilei. I wonder if some of those fatalities were pedestrians. The area has a lot of homeless people and the boat crews from Honolulu Harbor. Here is a satellite view of the same area.
Now you can see that the two red dots representing 8 fatal automobile accidents appears to be off Nimitz Highway and actually the area going off Nimitz into Iwilei. This has to be pedestrian I think.
The data in Risky Roads is supposedly from NHTSA data. The NHTSA has a reporting system called the
Fatality Analysis Reporting System (FARS) that is pretty user friendly. I learned from FARS for instance that there were 34,017 fatal traffic accidents nationwide in 2008, down from 37,435 fatalities in 2007. And I learned that in 2008 Hawaii (all islands) had 102 fatal car crashes involving 140 vehicles and 239 persons. I assume that is 239 deaths.
I am wondering if anyone has a better resource that identifies the location of serious traffic accidents on Oahu and on the Neighbor Islands? I know that the State Department of Transportation collects data but how current is it and what do they do with it? Do the police analyze this data in deciding where to place patrols?
If you have information on dangerous intersections or stretches of highway in Hawaii, let me know. The best way to prevent injury and death from automobiles is to be aware of high risk areas. I'd like to publish them here and will pass the information gained along to the media and consumer groups. I know that AARP is crusading to make crosswalks safer.
You may find the other articles in this series informative on national interstate highway driving and automobile insurance.
Are Double-Bottomed Semis More or Less Dangerous to You? – Devon Glass from Church Wyble, P.C. (Michigan), August 26, 2009
Who wins and loses when a Ford Focus and a fully-loaded semi-truck crash? – Steve Lombardi from The Lombardi Law Firm (Iowa), August 25, 2009
Hawaii Freeway Chronicles #1: What Are The Danger Points On H-1, H-2 and H-3?, by Wayne Parsons of Wayne Parsons Law Offices. (Hawaii), August 27, 2009
The Interstate Highway Graveyard, "Speed Kills", Lombardi, August 28, 2009
Why Speeders on the Highway Cause More Serious Accidents, Glass, August 28, 2009
Death and Injury On Interstate Highways Increase With Higher Speed Limits, Wayne Parsons, August 29, 2009 2:31 AM
Drunk Drivers Caused 40% of Traffic Fatalities In Hawaii In 2006, Wayne Parsons, August 31, 2009 12:16 AM
Interstate Highways Are No Place For Drunk Drivers Over The Labor Day Weekend Wayne Parsons | September 01, 2009 4:36 PM
Uninsured Motorist Car Insurance: It's Your Most Important Car Insurance and Here Is Why | Rick Shapiro, September 01, 2009 10:30 AM
Uninsured Drivers: Who Are These People?, Pierce Egerton | September 02, 2009 12:00 PM Risky Drivers Don't Just Drive Drunk and Speed – They Often Don't have Insurance by Wayne Parsons | September 03, 2009 4:09 PM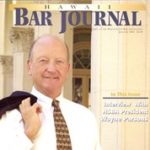 A resident of Honolulu, Hawaii, Wayne Parson is an Injury Attorney that has dedicate his life to improving the delivery of justice to the people of his community and throughout the United States. He is driven to make sure that the wrongful, careless or negligent behavior that caused his clients' injury or loss does not happen to others.