What is an "IME"? Here it is:
Independent medical examination – Wikipedia

An IME may be conducted at the behest of an employer or an insurance carrier to obtain an independent opinion of the clinical status of the individual. Workers' compensation insurance carriers, auto insurance carriers, and self-insured employers have a legal right to this request. Should the doctor/therapist performing the IME conclude that a patient's medical condition is not related to a compensable event, the insurer may deny the claim and refuse payment.
And why should you care? Because you care about justice. Americans care about justice. We began by standing up to the King (of England). We are still doing it. I don't need to remind you of that.
Let's focus on the key components of an "IME" [and consider a better name for this  insurance industry tool]:
An "IME" is conducted at the behest of an employer or an insurance carrier.  "Independent"?
Insurance carriers, auto insurance carriers, and self-insured employers request these "so called independent" examinations. Wikipedia calls them "so called"!
Based upon what the doctor hired by the insurance company says about the injured person, the insurance company may deny the claim and refuse payment to the injured person.
Anyone want to guess what will happen to them if the insurance company hires a doctor who will be paid $2,000 to $5,000 to examine them and write a report? Independent? No way. Lets call it a "Defense Medical Exam" (DME).
Do you trust a doctor hired and paid by an insurance company to be "independent"? Perhaps you think that medical doctors are ethical and would not give an opinion that is not true because they might be sued for malpractice if they are wrong. Well in Hawai'i and most states, an IME is considered to be outside of the "doctor – patient" relationship and so the IME / DME doctor is an employee of the insurance company, not the injured person, and has no duty to be fair or medically correct to the injured person. If the DME doctor says that the person does not have cancer and the insurance company refuses to pay for treatment and the person dies of cancer, the insurance company and the hired-gun DME doctor have no liability. Is that right? Of course not. Do Hawai'i courts and Judges say its right? Yes they do. If you live in Hawai'i do your legislators say this is okay? Ask. And use your vote in the next election.
In Hawai'i and most states the insurance industry enlists doctors who have marginal medical practices and are looking for an easy way to make money to be "IME doctors". The doctor can't be sued for malpractice if they are wrong about the patient. And the more denials they generate for the insurance company, the more cases they get. What's the term for that type of occupation?
The Hawai'i legislature and the Hawai'i Department of Labor have protected this obviously conflicted system. The insurance company picks the "independent" doctor. The injured person has no say. The injured person cannot record or video the examination. If the insurance company DME doctor says that the injured person said something or acted a particular way, there is no recording of the exam to protect the injured person. The injured person in Hawai'i cannot have a witness to the exam. When a dispute arises about what was said between an injured person and the doctor, it is Punahou and Stanford versus McKinley or Nankuli. Its not a fair fight.
The vast majority of Americans abhor injustice. Daniel Webster, a heroic figure in the American revolution, said that "Justice is the most important goal of man on earth." To start with these examinations are not independent. The are examinations by by a defendant or "Defense Medical Examinations." I refer to them as DMEs.
One of my frustrations with Hawai'i Legislature, the Department of Labor and Hawai'i Judges is that they allow this practice to continue and favor the powerful insurance industry over people. Hopefully you will never be injured but if you are and if you bring a claim you will enter a system of justice that favors powerful corporations over people. Steve Gursten, a great lawyer for the people from Michigan has decided to take on an insurance company doctor and challenge her biased examination of his client. Lawyers across the country who represent injured people are rallying to Mr. Gursten's challenge to an insurance company "DME" doctor. Mr. Gursten describes defending his injured client in "Anatomy of an insurance company IME 'hatchet job'" against a psychiatrist who played loose with the facts. Many attorneys who have less ethics and guts than Gursten would have let the misrepresentations of the doctor go, but he said "enough" and he stood up for his client, a simple man who was hurt. Gursten has ethics and guts. The DME hired-gun doctor has to live with her ethics.
A Bill in the Hawai'i Legislature needs your support. It requires the mutual selection by the injured person and the corporate insurance company lawyers of the IME doctor. We all need to stand up for justice. Submit your testimony for people.
Read more. Michael Bryant the great advocate for people: What Is An IME? | Minneapolis Legal Examiner | Minneapolis Minnesota Personal Injury Lawyer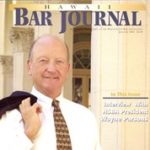 A resident of Honolulu, Hawaii, Wayne Parsons is an Injury Attorney that has dedicate his life to improving the delivery of justice to the people of his community and throughout the United States. He is driven to make sure that the wrongful, careless or negligent behavior that caused his clients' injury or loss does not happen to others.