On the H-1 in Honolulu there is a short stretch of freeway between Punahou and Kahala Mall where cars battle for position and road rage is rampant. The distance of this road rage zone is about 3 miles. The area is a bottleneck where the speed limit is drooped to 45 mph from 55 mph.
Most drivers follow the speed limit and slow down. that's what I do as I drive home every night. I go through that stretch and I slow down. But every time I am on that stretch there are one or two drivers who appear to be outraged that they are asked to slow down and they honk their horns, make obscene gestures and ride the bumpers of the folks that obey the law. The speeders will follow too closely, dart in and out of lanes to get around the law abiding citizens who are obeying the law. Why are they so angry? I sure hope it isn't because they want to get to the end of this stretch of freeway 3 minutes before the rest of us. If that is their way of thinking, perhaps we should take their license to drive a car away from them.
Have you noticed that a growing segment of the American population is angry. That's how Osama Bin Laden started out from what I have read. Let's not go there. Is the stretch of freeway that I refer to a real problem or is that a place that is used as an excuse for this angry American to get it all off their chest. Behind the wheel of a 3,000 pound vehicle wheeling along at 45 mph, or if they can get around drivers like me, 70 mph, these angry Honolulu drivers are in command of quite a weapon of death and destruction.
If you check out the automobile collisions and the resultant deaths and serious personal injuries, you will see that speeding is a major cause. Of course these amateur road racers don't think it will ever be them. They would tell you that they are good drivers and that they can drive fast without getting into collisions. They are fools.
Want the facts? Take a look at the statistics from Advocates for highway and auto safety:
Speeding-related crashes resulted in 13,192 fatalities in 2004. (National Highway Traffic Safety Administration, NHTSA, 2005)

The economic costs of crashes that involved excessive speed were $40.4 billion, representing 18 percent of total crash costs and an average cost of $144 for every person in the United States. (NHTSA, 2002)

When speed increases from 40 mph to 60 mph, the energy released in a crash more than doubles. (IIHS, 2003)

Research by the Insurance Institute for Highway Safety (IIHS) found that when speed limits were raised by many states in 1996, travel speeds increased and motor vehicle fatalities went up approximately 15 percent on Interstate highways in those states.

The relative proportion of speeding-related crashes to all crashes decreases with increasing driver age. In 2002, 39 percent of male drivers 15 to 20 years old who were involved in fatal crashes were speeding at the time of the crash. (NHTSA, 2003).
Combine alcohol and other forms of distracted driving and you can understand why the emergency rooms at hospitalAlcohol and speeding are a deadly combination.
In 2002, 42 percent of drivers with a BAC of .08 or higher involved in fatal crashes were speeding, compared to only 15 percent of sober drivers involved in fatal crashes. (NHTSA, 2003)s in Hawaii are full of innocent people injured in automobile collisions.
Alcohol and speeding are a deadly combination. In 2002, 42 percent of drivers with a BAC of .08 or higher involved in fatal crashes were speeding, compared to only 15 percent of sober drivers involved in fatal crashes. (NHTSA, 2003)
When you see the HPD officer with a speed gun trying to catch these speeders, give them a "thumbs up". People are dying.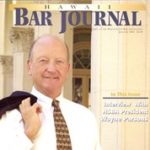 A resident of Honolulu, Hawaii, Wayne Parson is an Injury Attorney that has dedicate his life to improving the delivery of justice to the people of his community and throughout the United States. He is driven to make sure that the wrongful, careless or negligent behavior that caused his clients' injury or loss does not happen to others.