Max Agor, 18 years old and from Lawai, was driving his pick-up truck east-bound on Kaumualii Highway near St. Theresa's Church at about 1:12 a.m. with a female passenger. Agor lost control of the Toyota pickup truck, went onto the east-bound shoulder and flipped over several times. He died as a result of the crash and his female passenger was rushed to Oahu where she is in stable condition at Queens Medical Center. The story was reported in the Honolulu Advertiser on Sunday.
Both Agor and his passenger were thrown from the truck and landed on rocks along the roadside. The cause of the crash is under investigation. Were they wearing their seat belts? That is always a question that comes to mind when people are ejected from a vehicle in a crash.
Hopefully Agor had insurance coverage on his truck that will cover the medical expenses for his female passenger. Her medical bills will be high and our legislature has reduced mandatory medical coverages (called PIP for Personal Injury Protection) to very minimal coverage. That results in many situations where there is a huge debt for the injured victim and welfare is the only solution.
The passenger could be protected if she has auto insurance with high PIP coverage and bought "underinsured motorist protection". It is inexpensive coverage and if the at fault driver has inadequate or no insurance, the passenger's "underinsured motorist" insurance will pay for her losses. It is important to buy underinsured and uninsured coverage and $300,000 to $500,000 is highly recommended. One in four Hawaii Drivers is uninsured. If they injure you, the only protection you will have is your own underinsured or uninsured insurance coverage.
People don't think of this when they buy their auto insurance. Hawaii attorneys see many sad cases where there is no money to take care of a tragically injured victim. Hope this woman on Kauai will not suffer that fate in addition to having to deal with her injuries.
The best automobile insurance policies will include the following items: uninsured motorist coverage, personal property liability, collision coverage, bodily injury liability, comprehensive coverage and personal injury protection (PIP). Some of these elements are required by all states whilst others are not required. Collision coverage pays for all damages to a automobile or other vehicle when it is in collision with another automobile or other vehicle or non-vehicular object, even if the insurance holder is at fault. Comprehensive insurance policies protect the insurance holder in the unfortunate situation that their automobile or other vehicle is taken without the owner's permission, damaged illegally, harmed by an act of nature or damaged otherwise. Both of these kinds of insurance are always optional and are usually very costly.
Do you think our legislature should mandate increased insurance coverage to protect crash victims? Your voice is important.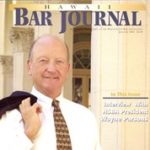 A resident of Honolulu, Hawaii, Wayne Parson is an Injury Attorney that has dedicate his life to improving the delivery of justice to the people of his community and throughout the United States. He is driven to make sure that the wrongful, careless or negligent behavior that caused his clients' injury or loss does not happen to others.