If you have children, were a child yourself circa 1990, or if you just happen to like children's movies, you may remember The Brave Little Toaster. The animated picture tells the story of Toaster, Lampy, Blanky, and other personified household objects who band together to find their lost owner. The film adds a family friendly twist to a phenomenon that is in fact every science fiction aficionado's worst nightmare: machines coming to life. Though the electronic devices in Toaster have nothing but the most Disney-fied, heroic intentions, the thought of inanimate objects displaying any kind of unpredictable behavior in real life is nothing short of terrifying. After all, a world filled with autonomous electronics would be a dangerous, harmful place filled with unexpected terrors and haphazard events. No one wants to live at the mercy of an impartially spasmodic device.
Perhaps this is why the Toyota recalls have created such a surge of fear and concern in the news for the past several months. Take one family car, add a faulty pedal, turn it loose on a highway, and you have a recipe for disaster. Perhaps as frightening as the prospect of an accident is a consumer's inability to predict that the car he or she picked up from the dealer last year could literally be an accident waiting to happen. However, now that there have been two separate recalls for different problems, Toyota owners are better able to determine whether their cars could be dangerous.
The first recall was for sticking accelerators, which can cause cars to fail to respond to brakes and experience sudden acceleration. Toyota stopped sales on and recalled the following models in order to fix this problem:
Certain 2009-2010 RAV4
Certain 2009-2010 Corolla
2009-2010 Matrix
2005-2010 Avalon
Certain 2007-2010 Camry
Certain 2010 Highlander
2007-2010 Tundra
2008-2010 Sequoia
The second recall concerned floor mats that posed a risk of "entrapping" the accelerator pedal, making it difficult for a driver to control the vehicle. The models recalled due to floor mat interference are:
2007 – 2010 Camry
2005 – 2010 Avalon
2004 – 2009 Prius
2005 – 2010 Tacoma
2007 – 2010 Tundra
2008 – 2010 Highlander
2009 – 2010 Corolla
2009 – 2010 Venza
2009 – 2010 Matrix
Toyota cautions all of its customers to bring their cars to local dealerships so that they can be fixed free of charge. In the case of the first recall, pedals are being repaired and shaven in order to keep them from sticking. In the second, floor mats are being checked to see that they are properly installed and secured. Toyota is also working to improve its brake override system, which will be standard by the end of 2010. The system will ensure that if both the gas and brake pedals are pushed, the vehicle will respond to the brake pedal in an emergency.
Throughout February, Congress held several hearings with Toyota executives to issue sanctions and address concerns for consumer safety on behalf of the owners of the 2.4 million vehicles in question. The members of the panel asked CEO Akio Toyoda and his associates why standard safety and quality-control measures had not prevented the problems. They also asked how long repairs would take, why the decision to recall the vehicles had taken so long, and whether Toyota had concealed knowledge of defects. The federal government has convened a grand jury and is currently looking for answers to these questions in a criminal investigation.
89 class action lawsuits have also been filed by some of the owners of the cars in question. According to the Associated Press, these cases could cost Toyota $3 billion. This estimate does not include settlements for injuries and wrongful deaths that can be linked to vehicle malfunctions. Each class action suit represents at least 100 plaintiffs.
If you own one of the Toyota models in question, or if you know someone who does, take your vehicle to your auto dealer so that it can be repaired as soon as possible. Practicing vigilance during recalls is the only way to make sure that you stay safe and avoid the unexpected when machines go wrong.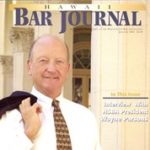 A resident of Honolulu, Hawaii, Wayne Parson is an Injury Attorney that has dedicate his life to improving the delivery of justice to the people of his community and throughout the United States. He is driven to make sure that the wrongful, careless or negligent behavior that caused his clients' injury or loss does not happen to others.