Yes I am obsessed with crosswalk safety. I know that we as a community can reduce death and injury of pedestrians at crosswalks.
The Hawaii Pedestrian Crosswalk Safety Chronicles: Innovative Solution for Crosswalk Safety
Teen Killed In Yet Another Pedestrian Death On Oahu
In an article about jaywalking titled Watch Your Step – Don't become a statistic – By Sarah Ruppenthal she talks about the costs in terms of tragic injury or death, as well as costly fines on Oahu and in Honolulu.
According to statewide traffic and pedestrian codes, jaywalking in Hawai'i is not only illegal, it is also costly. In 2006, Honolulu Police Department (HPD) officers launched an undercover jaywalking sting operation, issuing thousands of citations ranging from $70 to $130 per infraction. If you scoff at the thought of a jaywalking ticket, keep this in mind: HPD's Pedestrian Safety Division reported an average of 28 pedestrian fatalities and 560 injuries each year throughout the state. Even worse, Hawai'i has the fourth highest pedestrian fatality rate in the country. And what is the common denominator? HPD said the majority of fatalities occurred because pedestrians failed to use crosswalks or cross at controlled intersections. The statistics may be shocking, but they have done little to deter many of Hawai'i's jaywalkers.
In a story on KHNL News by Duane Shimogawa – bio | email in July, he pointed out the fact that Hawaii has a safety problem with pedestrians at crosswalks and jaywalking:
HONOLULU (KHNL) — Hawaii is one of deadliest states in the nation when it comes crossing the road.

And most of the victims are elderly people.

Just a couple of days ago, an elderly man was killed in Kaneohe trying to cross the street. It's the ninth pedestrian death on Oahu this year.

Kim Beatrice has had too many close calls.

"These cars coming up fast and it's red already, looking to see on the left," she said. "They want to beat those cars across, I make eye contact, or I stick out my umbrella."

But she's not alone. Many other seniors joined her at a safety summit. It's geared to bring more awareness to pedestrians and drivers.

"Well, a lot of people at times could be the inattention of the driver, could be the pedestrian whose inattentive, so these types of summits will help them realize that their safety is basically in their own hands," Honolulu Police Department officer Ben Lloyd said.
Now I understand that the City & County of Honolulu is installing a new crosswalk safety lighting system but I have concerns about the system chosen. I hear that it has had some controversial results on the mainland. Does anyone know about these plans? I would like to hear from you.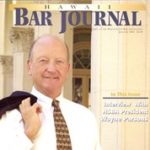 A resident of Honolulu, Hawaii, Wayne Parson is an Injury Attorney that has dedicate his life to improving the delivery of justice to the people of his community and throughout the United States. He is driven to make sure that the wrongful, careless or negligent behavior that caused his clients' injury or loss does not happen to others.